How about a thunderstorm break, America? No storms predicted for 2 days
NOAA's Storm Prediction Center's convective outlook – usually splashed with colors denoting thunderstorm and severe weather potential in the spring – was mercifully blank for Friday and Saturday
It seems like March came in like a lion, but perhaps the lamb is just around the corner.
After a month filled with severe weather warnings and tornado sightings, a break is in the offing, it seems.
NOAA's Storm Prediction Center's convective outlook – usually splashed with colors denoting thunderstorm and severe weather potential in the spring – was mercifully blank on Friday. No thunderstorms are forecast anywhere in the United States.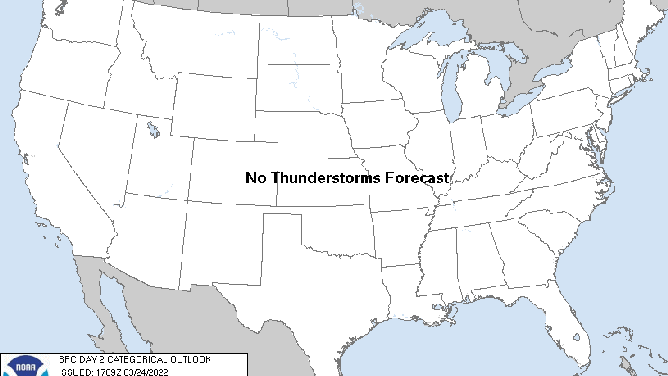 Its forecast for Saturday? Also blank. No thunderstorms to ruin any early-weekend plans either.
MORE: Dozens of tornadoes confirmed in March 21-22 Outbreak 
Having no thunderstorms in the forecast in March is rare, but not unheard of. For the SPC's Day 2 convective outlooks, a blank map has only occurred 48 times since 2002 – or roughly twice a month.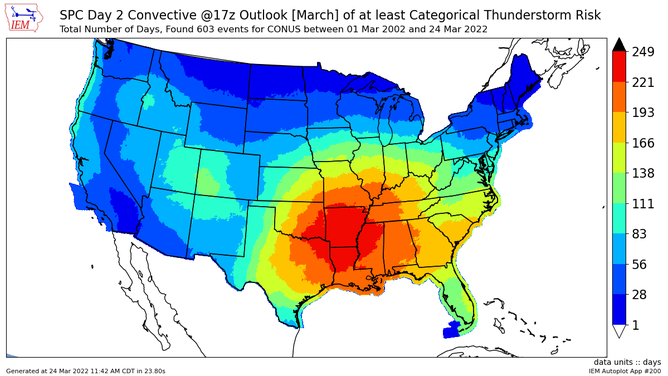 A blank Day 3 map has happened 29 times since 2013 – about two to three times a month, on average.
But having both Day 2 and Day 3 blank – as in a 48-hour pause from nature's fury? According to Iowa State University, the data suggest that's only happened 30 times since 2004.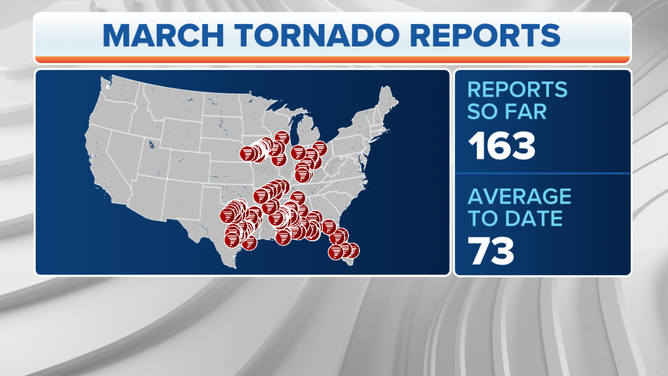 But remember that "March comes in like a lion?" Even lions need a break. The last time the SPC convective outlook map was blank on back-to-back days was March 3.
Spring is prime time for severe weather in the Midwest and East, and you can bet those maps won't stay blank for long, so take advantage of the break.