Frigid air rolls south this weekend
On Sunday morning, locations in the Plains that were in the 70s and 80s this past week will be waking up to temperatures in the teens and 20s
Very cold air is on the move south and east, making for a cold start to 2022 for millions.
The National Weather Service said another injection of frigid arctic air will cause temperatures to plummet throughout the central U.S. into New Year's Day, with subzero temperatures expected from the upper Mississippi Valley to the Northern and Central Plains.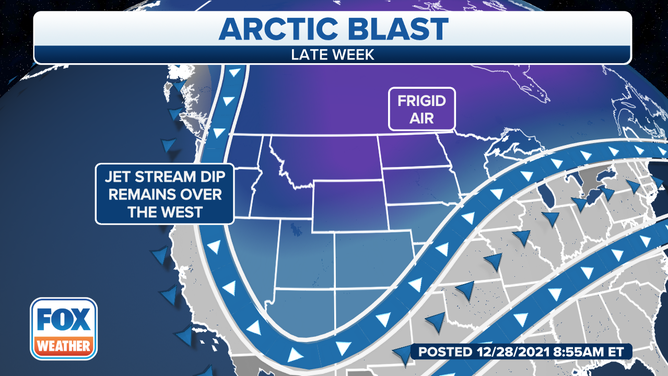 Wind Chill Warnings and Advisories continue across the Northern and Central Plains and parts of the upper Midwest as wind chills dip to dangerously cold levels through Saturday morning. 
WHAT DOES THE WIND CHILL MEAN?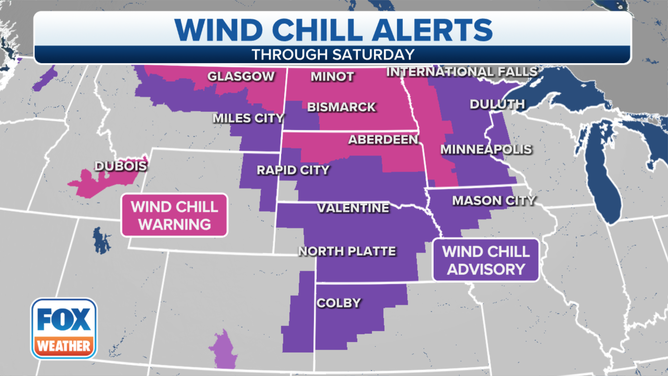 Places like Oklahoma City will see their coldest weather so far this winter.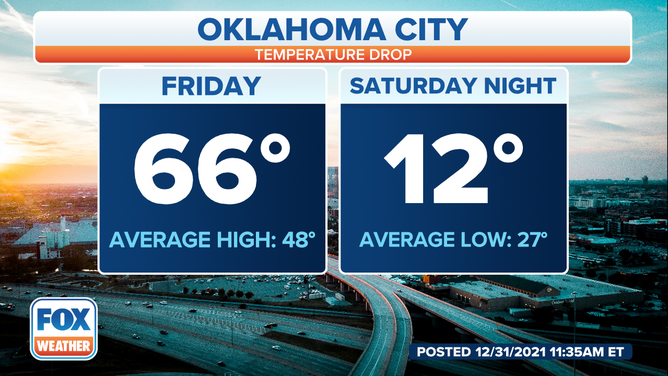 As a cold front drops south, the cold air will expand south and eastward. By New Year's Day, the extremely cold air will reach the Central Plains, sending temperatures below freezing and pushing wind chills below zero in many locations.
By Sunday morning, locations in the Plains that were in the 70s and 80s this past week will be waking up to temperatures in the teens and 20.