FOX Weather Beast offers new era of storm chasing, weather tracking technology
FOX Weather has another tool in its severe weather coverage arsenal that offers a new era of weather tracking technology
NEW YORK – When the storm rolls in, the FOX Weather Beast will roll out.
FOX Weather has another tool in its severe weather coverage arsenal that offers a new era of weather tracking technology.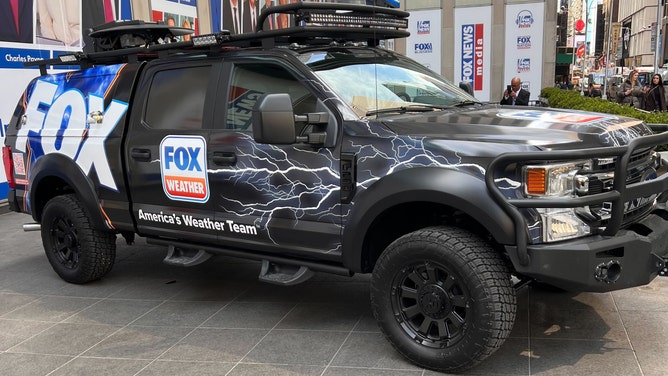 The first of four news-crew trucks custom-built by Accelerated Media Technologies will take its maiden voyage Tuesday from New York City. The 4x4 vehicle will traverse across the country heading into the storm system that's moving from the Plains and South all the way to the Midwest and East Coast.
AMT President Tom Jennings told Fox News Autos the fleet was the most advanced weather truck his team has ever created.
The Ford F-250 is powered by a 385 horse-powered V8 engine. Its two-inch body lift will allow FOX Weather meteorologists access to areas when severe weather rumbles. 
Resting below a chassis built to handle all types of weather and conditions are a set of 35-inch all-terrain tires on an upgraded suspension allowing the storm-chasing vehicle to tear through tornado zones and hurricane belts.
An onboard Airmar mobile weather station can measure wind speed, temperature, humidity and dew point, which are all excellent variables to understand during a hurricane. 
If America's Weather team is ever in a scenario where there's no power, the FOX Weather Beast is packed with its own cellular transmission and IP satellite equipment to continually broadcast streaming weather coverage. An 8-kilowatt inverter and backup battery pack also provide power for more than 12 hours with the engine turned off.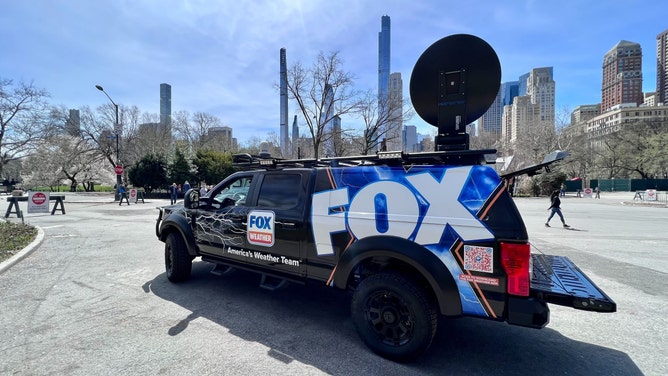 Each truck has also been specially equipped with a 360-degree roof-mounted FLIR camera and live-drive capability. A rear pullout waterproof 4K monitor designed for direct sunlight has also been installed for live reporting in any outdoor weather environment.
Safety is also top of mind with the FOX Weather Beast's front steel bumpers, integrated winch and tubular push bar and structural bedcap. And let's not forget the LED auxiliary lighting mounted around the vehicle.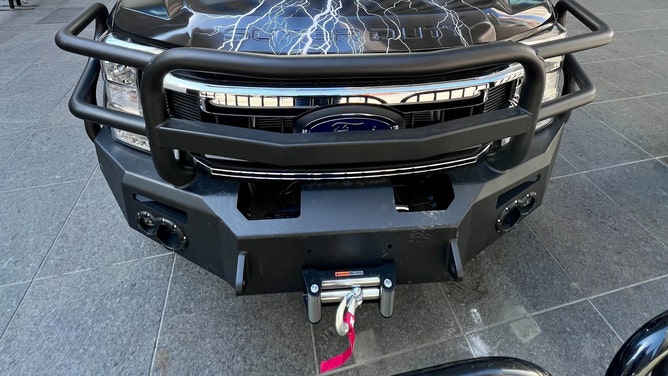 HOW TO WATCH FOX WEATHER ON TV
If you ever see the FOX Weather Beast rolling down your neighborhood, be sure to scan the colorful QR code on the vehicle to download the FOX Weather app for the latest forecast and weather alerts for your exact location, plus the 24/7 livestream.