Flash flooding likely in Los Angeles area Wednesday
Up to 4 inches of rain forecast in parts of Southern California
LOS ANGELES – Flash flooding is likely in parts of Southern California on Wednesday.
The Weather Prediction Center has highlighted a slight risk of excessive rainfall along the coast from Los Angeles south to near Oceanside. It also extends inland to Riverside. A marginal risk is highlighted for areas from San Diego north to Santa Barbara and inland to Santa Clara and near Palm Springs.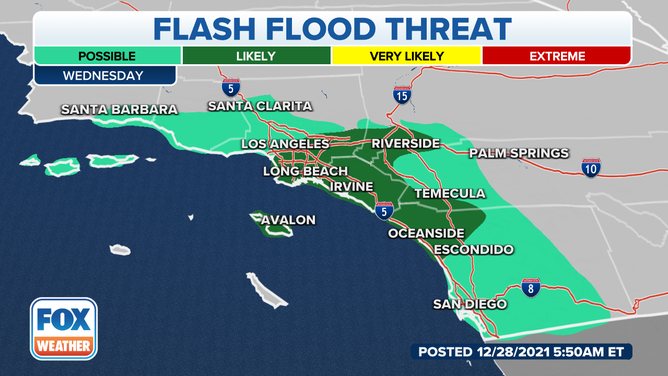 Forecasters said as much as 4 inches of rain is possible inside the slight risk area, which has already been saturated by rain during the Christmas weekend. The most likely spots for higher rainfall will be in the upslope areas near mountain ranges. Heavy snow is possible in the highest elevations.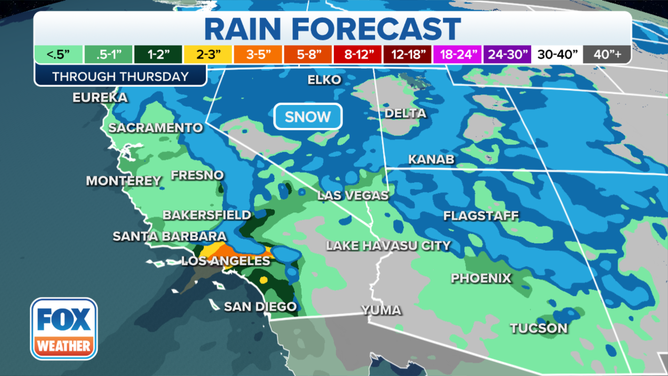 Showers remain in the forecast for the Los Angeles area through Friday morning.