Heavy rain could lead to flash flooding across southeastern Texas on Monday
A storm could drop 3 to 5 inches of rain in areas west of Houston
There are concerns of flash flooding in parts of southeastern Texas on Monday as a storm system moves through the region.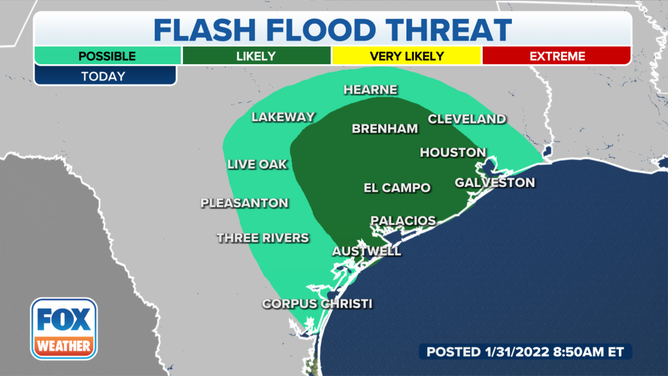 As the system pushed into the area on Monday, it combined with warm, moist air flowing in from the Gulf of Mexico.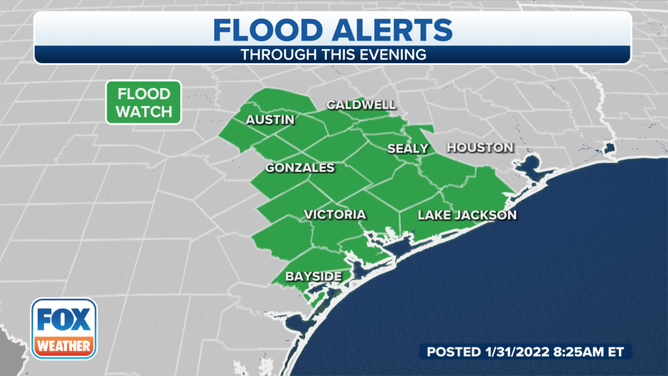 The region will mostly see showers and steadier periods of rain, but some areas could see thunderstorms with locally heavy downpours and small hail.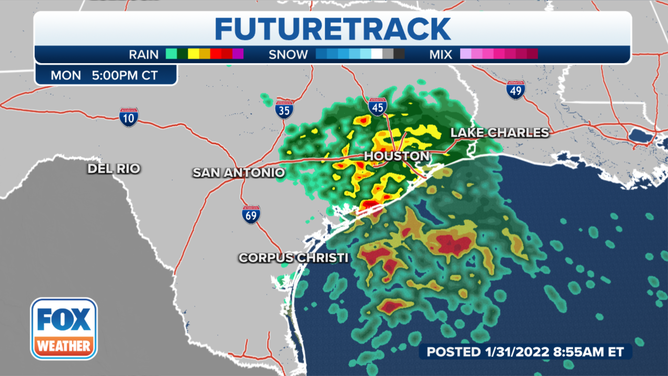 Some areas could see rainfall rates of 1 to 2 inches per hour, according to the National Weather Service, and some parts of the Houston area could see higher amounts.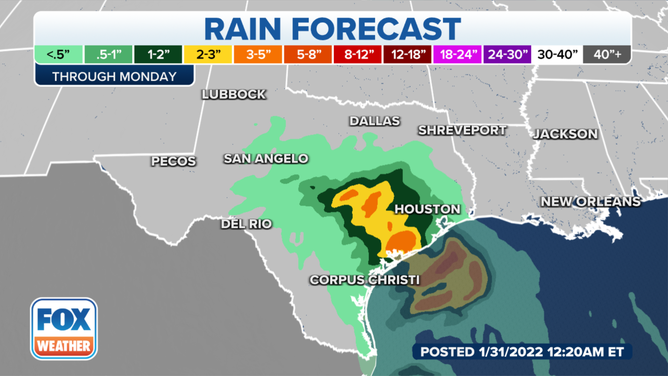 Much of Central and South Texas will see 1 to 2 inches from the storm, but some areas could see between 3 and 5 inches of rain by the time the storm winds down.
Urban areas are at the highest risk of flash flooding due to excessive runoff. Be cautious of urban and small-stream flooding. Watch for ponding in roadways as well.
The rain will taper off Tuesday morning. 
The next shot of rain arrives Wednesday into Thursday with a big cool down.