First fall cold front brings heavy rain, flash flooding threats from Great Lakes to Southeast
Flash Flood Watches are in effect for parts of 10 states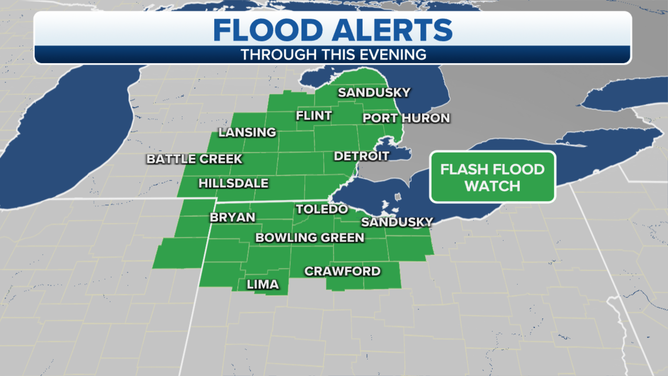 The first true cold front of fall will continue sliding eastward on Tuesday, producing numerous showers and thunderstorms from the Great Lakes to the Southeast before ushering in much cooler temperatures in its wake.
The National Weather Service has issued a Flash Flood Watch for parts of southeastern Michigan, northeastern Indiana and northwestern Ohio.
Another Flash Flood Watch is in effect along the east-facing slopes of the central Appalachians from northwestern Maryland to the West Virginia Panhandle, western Virginia and northwestern North Carolina. Additionally, a Flash Flood Watch is posted for parts of the Southeast coast from southeastern Georgia to coastal South Carolina and southeastern North Carolina.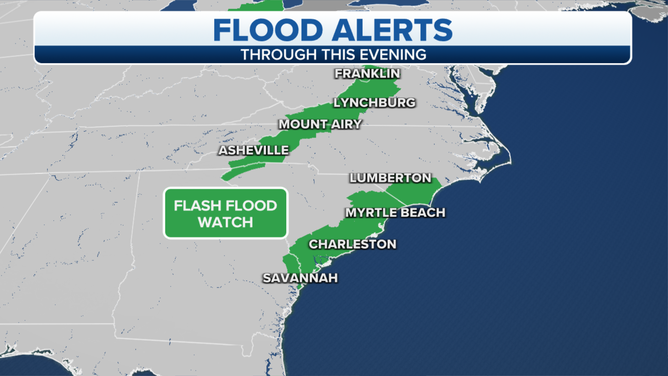 Locally heavy rain is a significant threat in all of these areas, so flash flooding will be a concern through Tuesday night.
This same cold front will continue pushing eastward over the next few days, with additional areas of heavy rain and flash flooding expected.
By Thursday, the front will bring heavy rain to the East Coast before finally pushing offshore Thursday night. 
Behind the front, temperatures will drop to near or below average, ushering in the first fall feel of the season for much of the South and East.
Overnight lows could dip into the upper 40s as far south as North Georgia, with upper 50s expected all the way to the Gulf Coast in Houston.
This cold front is right on schedule, as fall officially begins Wednesday at 3:21 p.m. Eastern time.