Savannah, Georgia, obliterates 136-year-old rainfall record
More than 6 inches of rain fell on Monday
Heavy rainfall soaked the Southeast on Monday, causing a Georgia city to break one of its oldest weather records.
Savannah, Georgia, received 6.66 inches of rain, obliterating the previous daily rainfall record for Sept. 20 of 2.12 inches, established 136 years ago in 1885.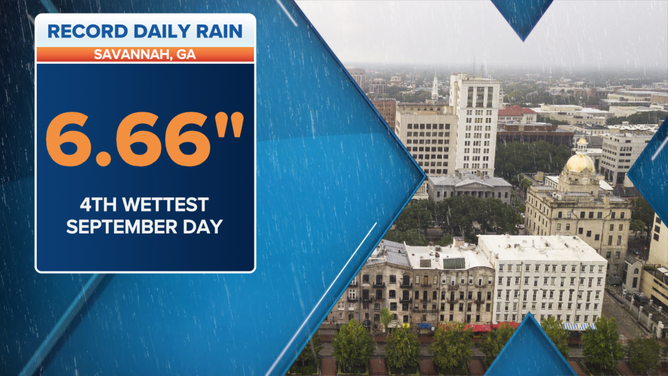 Monday was the city's fourth-wettest September day and the 16th-wettest day of all time, according to the National Weather Service. Weather records in Savannah date back to 1871.
Scattered showers and thunderstorms remain in the forecast for southeastern Georgia on Tuesday, but the threat for heavy rain is much lower than Monday. However, a Flash Flood Watch is in effect until 8 p.m. Eastern time Tuesday evening because the ground is saturated after recent heavy rains, so it won't take much additional rainfall to trigger flash flooding.