7 firefighters hospitalized from heat illnesses while battling raging inferno near Los Angeles
The FOX Forecast Center expects temperatures to be near or above 100 degrees through the Labor Day weekend.
LOS ANGELES COUNTY, Calif. – The combination of extreme heat and the ongoing megadrought in the Golden State created difficulties for firefighters trying to control a blaze that forced hundreds of residents from their homes north of Los Angeles.
The Route Fire erupted on Wednesday along Interstate 5 and quickly spread, shutting down the freeway as it has now burned over 5,200 acres as of Thursday morning and was estimated to be 27% contained.
Temperatures near 100 degrees created unbearable conditions for some firefighters, and at least seven sought medical help for heat-related illnesses.
"It is a bit unusual because of the high temperatures today. I personally have never heard of this many related injuries at one time," said Craig Little, a Public Information Officer for the Los Angeles County Fire Department.
HOW TO WATCH FOX WEATHER ON TV
As of Friday morning, around 500 firefighters were fighting the blaze, which showed no signs of slowing.
Authorities estimated hundreds of residents were evacuated near the community of Castiac with the Red Cross establishing two shelters at high schools in Lebec and Stevenson Ranch. The main thoroughfare through the region, Interstate 5, was shut down Thursday morning due to the proximity of the flames but has partially reopened since.
So far, there have been two structures lost to flames.
CALIFORNIA COMPANY USING ANIMALS TO REDUCE WILDFIRE DANGERS
Relief from the heat is not in the extended forecast. Temperatures are expected to remain near or above 100 degrees through the Labor Day weekend.
A ridge of high pressure is dominating the weather pattern and causing low humidity values and high temperatures.
The combination of the weather and the extreme drought are creating nearly ideal conditions for wildfires to spread quickly.
The Los Angeles County Fire Department is still working to determine what sparked the Route Fire.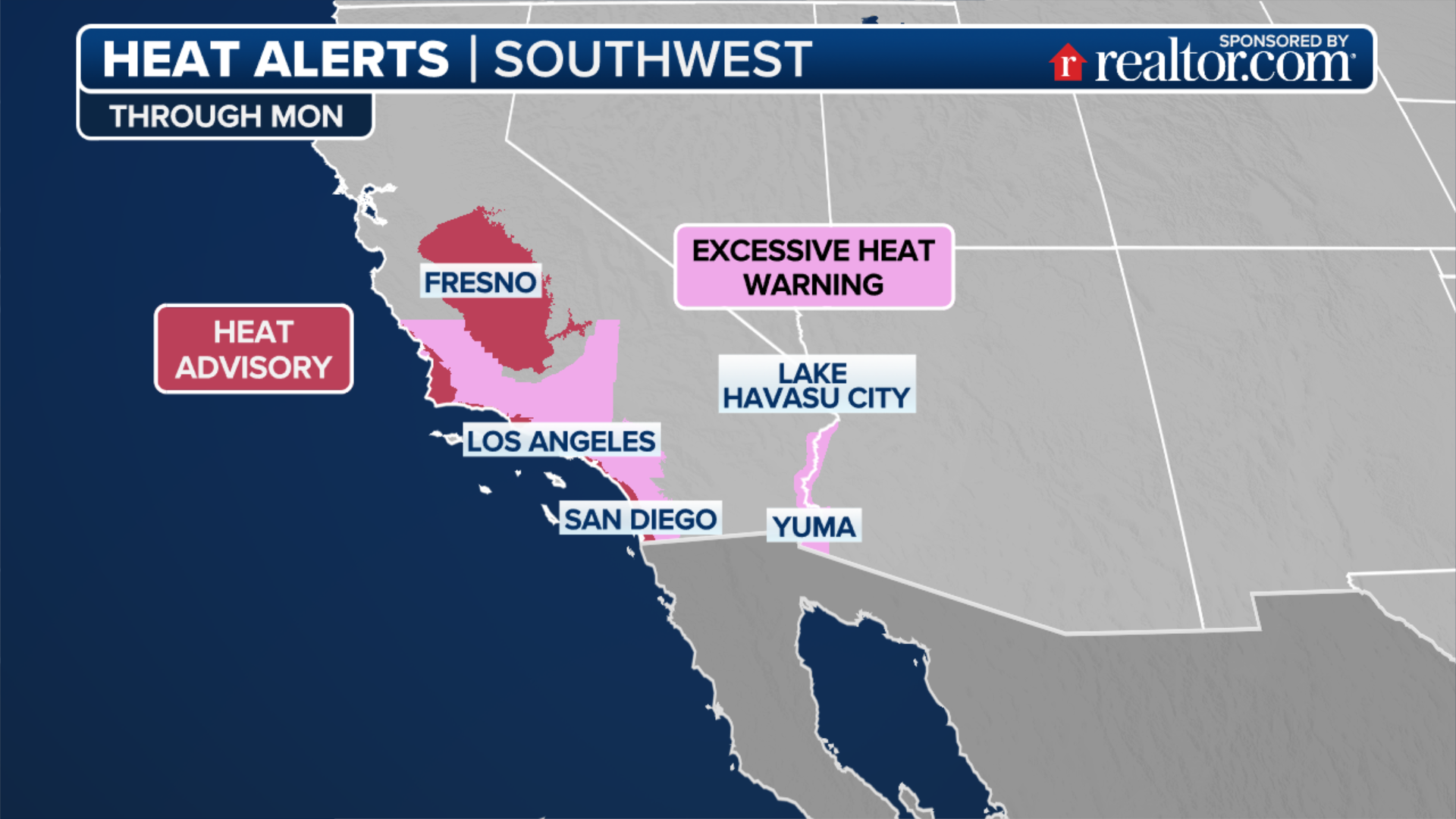 Tracking Heat
 
---
Border 32 fire begins spreading near U.S.-Mexico border
Meanwhile, Southern California firefighters from multiple agencies have a fresh battle on their hands farther south. 
The Border 32 Fire has burned over 4,200 acres in the mountains east of San Diego just north of the Mexican town of Tecate and is threatening the towns of Barrett, Potrero and Tecate, according to San Diego County Fire Officials. It is so far only 5% contained.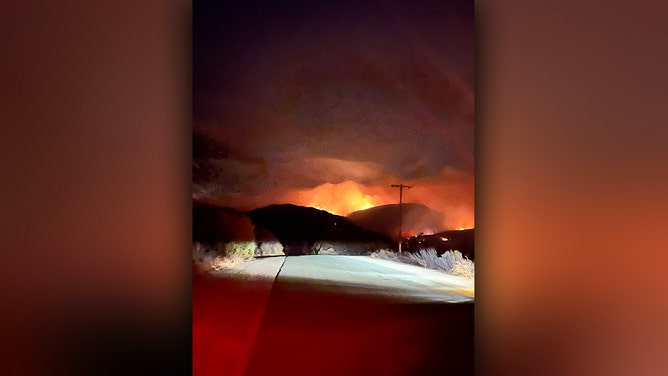 The fire has damaged electrical equipment in the region, leaving about 400 without power. Officials have closed Highway 94 in the area as flames burn in the region.
There are no reports of any injuries or homes burned in the Border 32 fire yet. Officials are still investigating the cause.