Fire Weather Warnings issued in southern High Plains
Residents are asked to take the proper precautions to ensure nothing sparks a fire, which can quickly get out of control if one were to start
Strong winds and low relative humidity in the southern High Plains will lead to a "critical" risk for wildfires on Tuesday.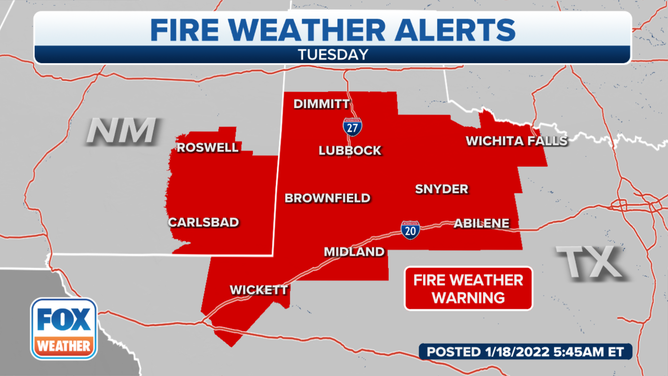 As a result, Fire Weather Warnings have been issued for a large part of western and northwestern Texas and southeastern New Mexico.
NOAA's Storm Prediction Center says an upper-level disturbance over Southern California will head eastward into the southern High Plains and strengthen as it does so.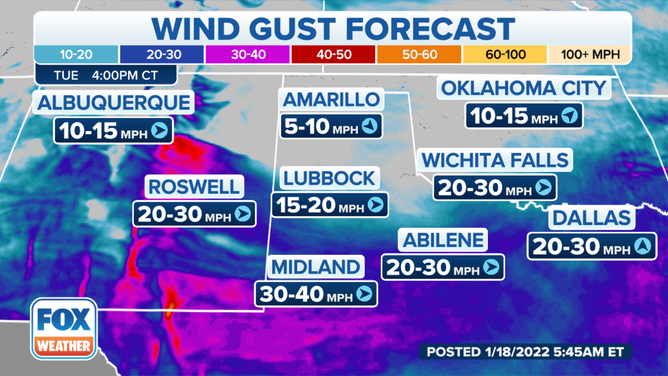 Winds across the region will be on the strong side, gusting to 20 to 30 mph in the Roswell, New Mexico, area by Tuesday afternoon. 
Midland, Texas, could gust up to 40 mph, and farther to the east, gusts around 20 to 30 mph can be expected in places like Dallas/Fort Worth, Abilene and Wichita Falls, Texas.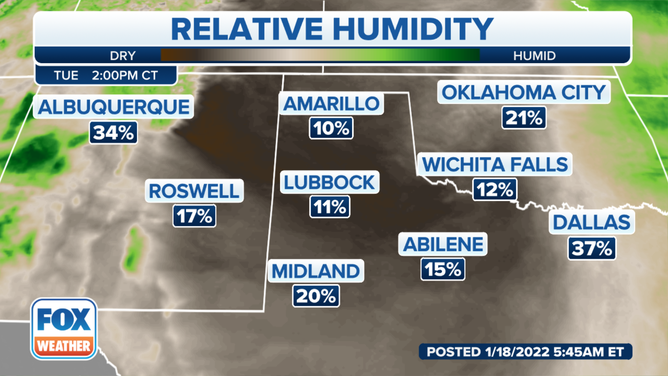 Drier conditions will also be seen across northwestern Texas and southeastern New Mexico on Tuesday afternoon. That, combined with the gusty winds, will allow any wildfires to spread quickly.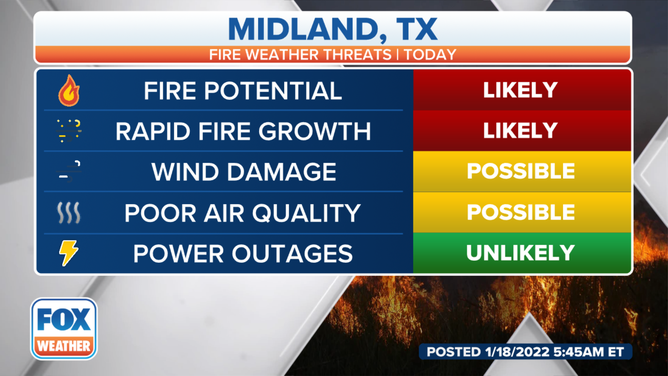 Residents in the warned area are asked to take the proper precautions to ensure nothing sparks a fire, which can quickly get out of control if one were to start.