Fire weather warnings issued in Southern California as wildfire risk grows
Anyone in the area should review emergency plans and know evacuation routes in case a wildfire starts
Fire weather warnings have been issued in parts of Southern California, as strong Santa Ana winds and low relative humidity will create periods of critical fire weather conditions through the end of the week.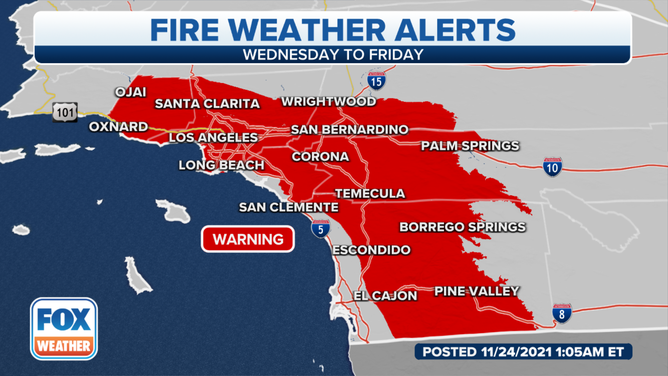 The National Weather Service says the moderate to strong Santa Ana wind event will begin late Wednesday morning and should continue through most of the day on Friday.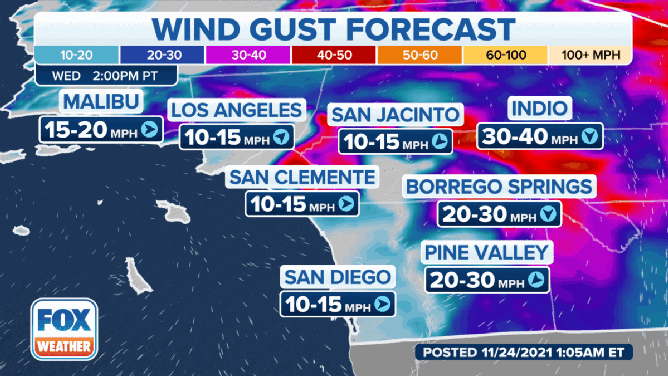 The winds from the northeast will start to increase just after sunrise Wednesday and peak later in the afternoon through Thursday morning. And although winds will gradually begin to weaken, periods of gusty winds are expected through Saturday.
Peak wind gusts between 35-55 mph are expected, but some gusts of up to 70 mph aren't out of the question.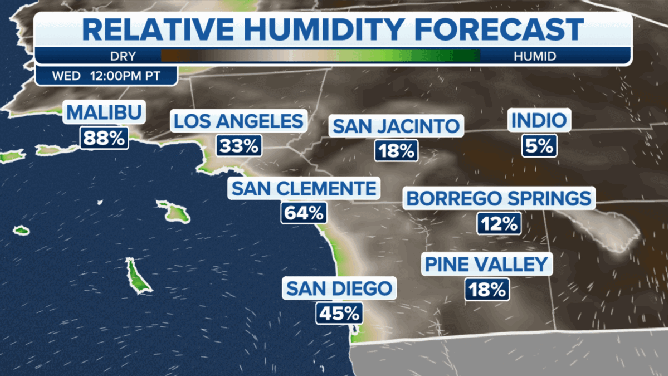 Humidity levels will start to drop to critical levels Wednesday afternoon and could drop to as low as 2-8 percent by Thursday and Friday.
Conditions in the area are favorable for wildfires to spread rapidly and burn out of control if any fires begin.
Residents are being asked to avoid lighting grills and fire pits while the fire weather warnings are in effect and to avoid any other outdoor activity that could spark a fire.
Anyone in the area should also review emergency plans and know evacuation routes in case a wildfire starts.