Over 4,000-acre wildfire in Southeast Texas, some containment
Nearly the entire state is dealing with either abnormally dry or drought conditions, according to the U.S. Drought Monitor.
HUNTSVILLE, Texas – A large wildfire ignited Friday north of Houston, causing homes to be evacuated and road closures in Walker County.
The Texas A&M Forest Service reported the Game Preserve Fire burned more than 3,000 acres during its first 24 hours. Currently, the fire is at 40% containment after blackening 4,254 acres. All road closures and evacuation orders have been lifted.
Local, state and federal resources were involved in the firefight, and ten aircraft were assigned to the blaze, the forest service said.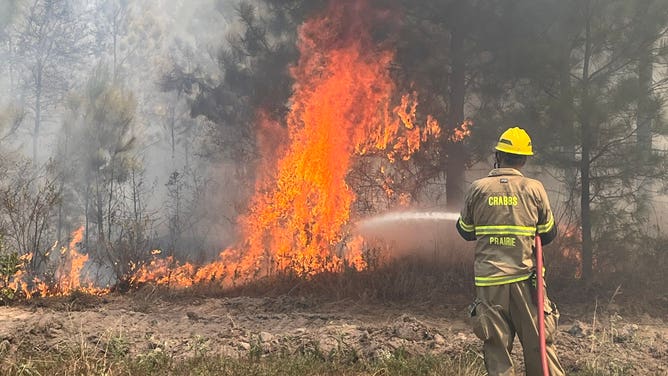 At least 50 structures were considered to be in danger due to their proximity to the flames, and evacuation notices extended outwards at least three miles from the frontline.
A spokesperson for the Texas A&M Forest Service said resources have been proactively deployed throughout eastern parts of the Lone Star State due to the high fire danger. Saturday alone, The Texas A&M Forest Service responded to 12 new fires.
HOUSTON, NATION'S 4TH LARGEST CITY, TIGHTENS WATER RESTRICTIONS AS TEXAS DROUGHT DEEPENS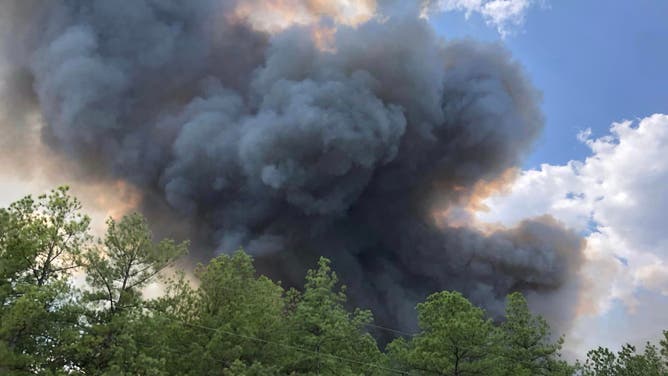 Governor Greg Abbott announced the activation of an air tanker base in Austin to aid wildfire suppression efforts over the holiday weekend. 
"Texas has activated the Austin Airtanker Base to further assist our brave firefighters and emergency response personnel throughout the state and protect Texans from these wildfires. Additional resources through this airtanker base will provide even greater support to state and local officials as they swiftly respond," Abbott stated.
Nearly the entire state is dealing with either abnormally dry or drought conditions, according to the U.S. Drought Monitor.
'UNPRECEDENTED FIRE WEATHER SEASON' CHARS 9.39 MILLION ACRES ACROSS CANADA
Texas drought monitor
(FOX Weather)
---
Many communities face either extreme or exceptional drought conditions, which have triggered water restrictions and led to high fire dangers.
According to the state, 213 out of 254 counties have enacted a burn ban to limit the exposure of flames to dry brush.
So far, investigators have not determined the cause of the Game Preserve Fire, but the region was under a burn ban and there was no lightning reported in region, which can often cause fires to ignite.
A data dashboard showed 168 fires across the state that have either been contained or are actively being worked. The fires have burned a total of 14,716 acres.