Fierce winds batter Northern Plains as cold front moves east
Strong winds will continue across the Northern Plains, with gusts of 60 to 70 mph expected Wednesday
BISMARCK, N.D. – Low pressure over southern Canada will continue to produce strong winds in the central portion of the United States on Wednesday.
A strong and powerful cold front associated with the low-pressure system will bring a few hazards across the region. High Wind Warnings are in effect across the Dakotas due to powerful gusts up to 60 to 70 mph, elevated fire weather concerns continue in the Central and Southern Plains, and a few showers may develop from the Great Lakes to the mid-Mississippi Valley, the National Weather Service said.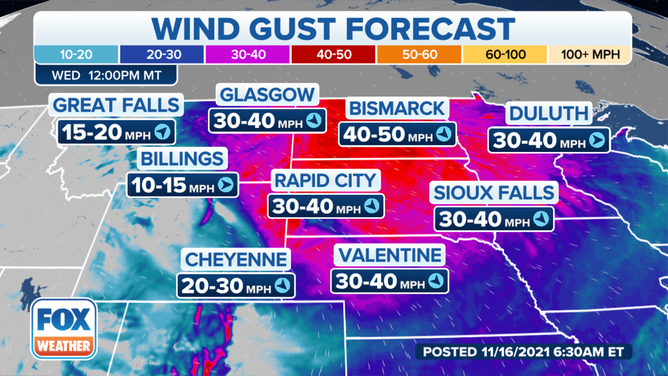 A good portion of North and South Dakota are either under a High Wind Warning or a Wind Advisory on Wednesday.
The High Wind Warning across western and central North Dakota and northwestern South Dakota has been posted through 6 p.m. Central time (5 p.m. Mountain time). Northwesterly winds are expected to gust between 60 and 70 mph, the NWS reported.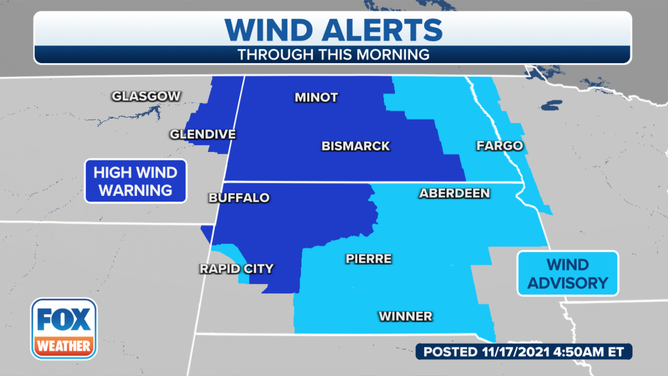 Wind gusts in Bismarck, North Dakota, will be anywhere from 30 to 40 mph, which is not as strong as what we saw in the last 48 hours but still notable. We could see a few of those wind gusts reach over 45 mph, along with scattered morning snow showers. 
The strong northwesterly winds will also redevelop across much of western South Dakota and northern Wyoming through the afternoon. Some gusts of 60 to 65 mph are likely from northwestern to west-central South Dakota, the NWS said.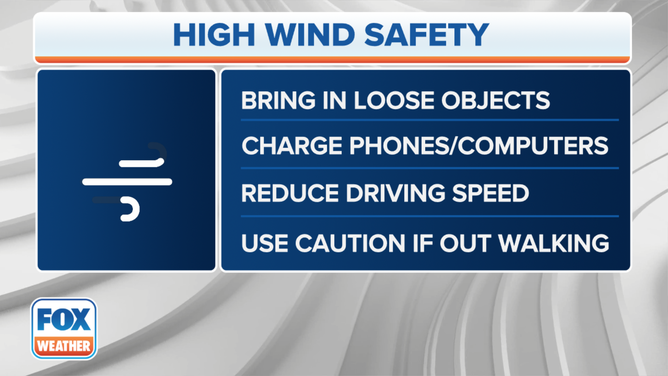 It was a cold start in Minot, North Dakota, with a few early-morning snow flurries. However, by Wednesday afternoon, it is all about the wind and the cold temperatures – only in the upper 20s. Winds will be gusting 40 to 50 mph, making it feel even colder with the wind chill.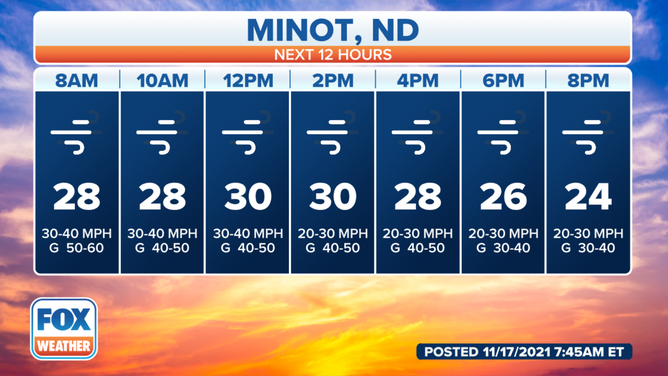 Wind speeds should relax by Wednesday evening as high pressure takes over the region. We'll then see some improvements moving into Thursday, with the next risk for snow showers arriving on Sunday in northeastern North Dakota and northwestern Minnesota.