Evacuations orders lifted after wildfire extinguished outside San Diego
Fire weather warnings issued across Southern California until at least Friday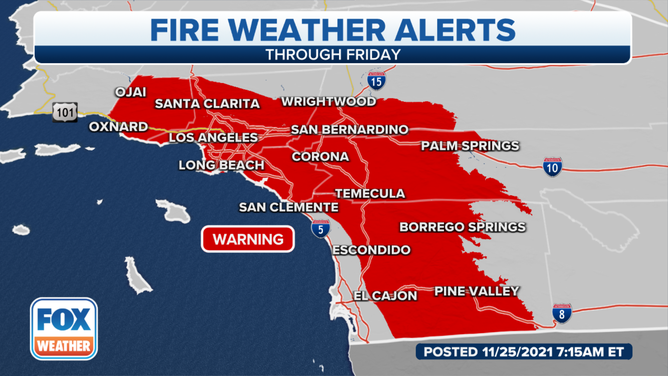 SAN DIEGO - Evacuation order were lifted after fire crews extinguished an 18 acre wildfire near San Diego, California.
The Santee Fire Department expects to stay in the area and monitor hot spots through the night with gusty winds that could fan flames still in the forecast.
FOX 5 in San Diego reported the wildfire began in Santee, California, in an area near 9500 North Magnolia Avenue. That area is close to the Walker Preserve Trail.
A public safety alert was sent to people in the area notifying them that evacuation warnings were in effect near Hillcreek and Ramsgate, according to FOX 5.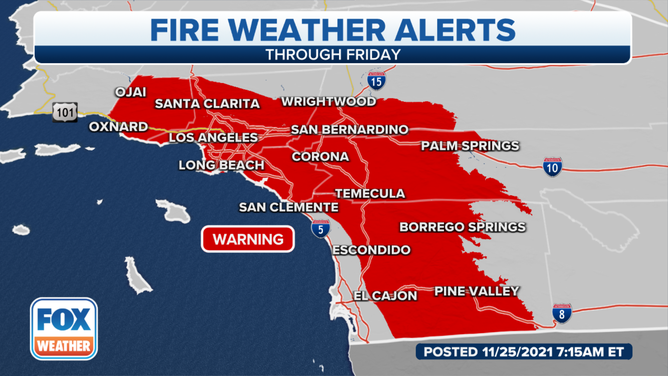 Fire weather warnings were issued across Southern California as critical fire weather conditions are expected to remain until at least Friday.
According to the National Weather Service, some areas could be dropped from the warnings while other locations could have the warnings extended.