Critical fire weather conditions continue in Southern California
Isolated wind gusts of 70 mph are possible
The risk for wildfires in parts of Southern California remains critical through Thanksgiving into Black Friday.
Fire weather warnings are still in effect for much of Southern California, including Los Angeles, San Bernardino, Palm Springs and Pine Valley.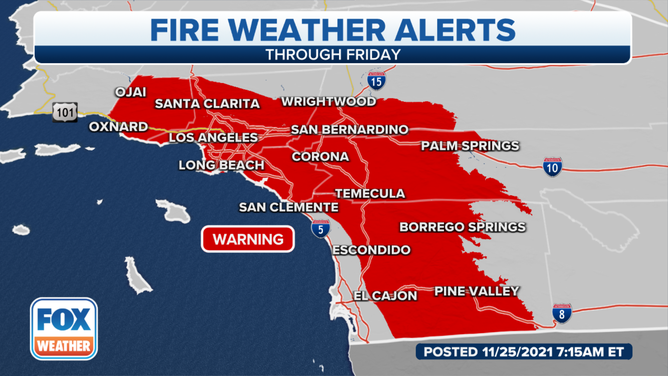 Parts of the coast are not included in the warnings as conditions aren't as critical.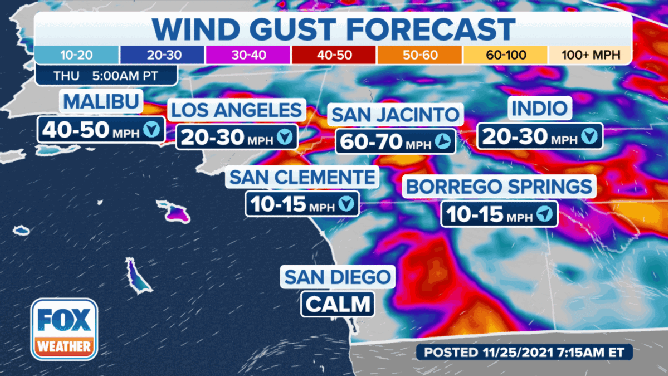 A strong Santa Ana wind event began on Wednesday and will continue today and into Black Friday.
Gusts of 40-60 mph will be common across much of Los Angeles and Ventura counties, with isolated gusts of up to 70 mph.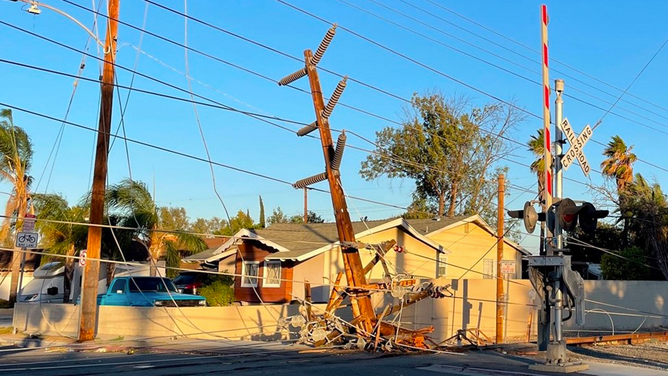 Winds will gradually start to decrease during the day through Saturday.
The humidity levels are also dropping and could decrease to between 2-10 percent on Thursday and Friday.
The National Weather Service said there is a chance that some areas in the San Fernando and San Gabriel valleys will no longer need fire weather warnings beyond Thursday evening. Still, there's also a chance that other areas may need to have the warnings extended past Friday.
And because of the strong winds and dangerous fire weather conditions, officials have been forced to cut power to thousands of homes in Orange County.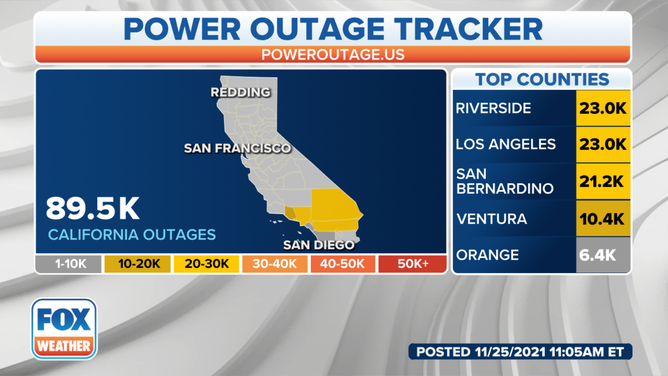 Power was cut to the city of Yorba Linda in northeastern Orange County Thursday morning because winds have started to increase. It's a preventative measure in case the strong winds bring down trees onto power lines, which could start a wildfire.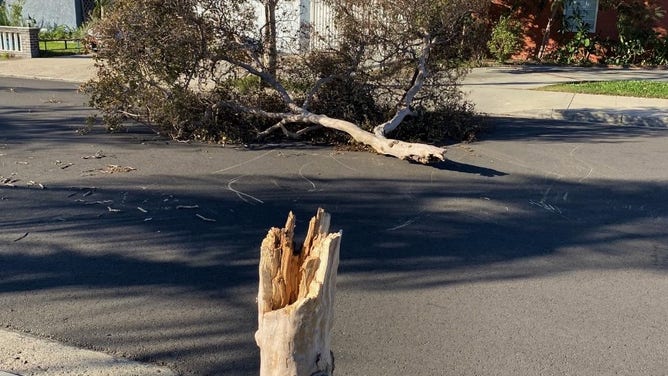 Conditions in the area are favorable for wildfires to spread rapidly and burn out of control if any fires begin.
Residents are being asked to avoid lighting grills and fire pits while the fire weather warnings are in effect and to avoid any other outdoor activity that could spark a fire.
Anyone in the area should also review emergency plans and know evacuation routes in case a wildfire starts.