Evacuations ordered after wildfire breaks out in Colorado
No word on what sparked the fire
IDAHO SPRINGS, Colo. - Evacuations are underway outside Idaho Springs, Colorado, after a wildfire broke out early Sunday morning.
In a Facebook post, the Clear Creek County Sheriff's Office said firefighters are currently working to extinguish the 20-acre Miner's Candle Fire, which broke out in the Trail Creek Road area of Idaho Springs.
As of 2:00 p.m., officials say there were 35 wildland firefighters working the fire, and it is 0% contained.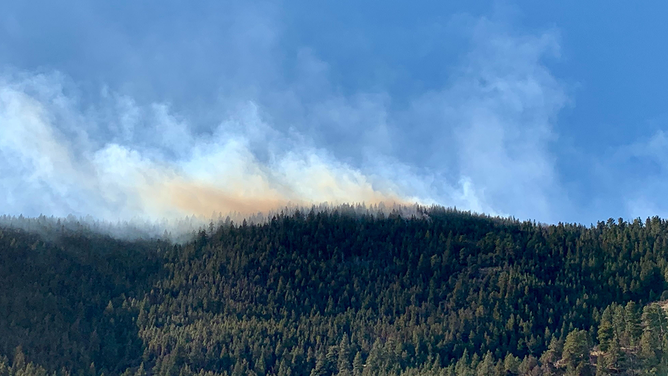 People are being evacuated in the areas of Miner's Candle, Lamertine Road, Sunny Skies Trail and Trail Creek Road. Evacuated residents were told to go to the Clear Creek District building, located at 320 Highway 103.
Animals can be brought to the football field in Idaho Springs if necessary.
The sheriff's office said more evacuations could be ordered, and residents are urged to monitor conditions.
Smoke and flames are visible to people traveling in the area on Interstate 70.
They said firefighters with the Clear Creek Fire Authority worked to extinguish the flames both at a structure in the 700-block of Miners Circle and in the wooded area surrounding it. The structures, which were occupied, were destroyed. Luckily, no injuries were reported.
"Fire is on path where there aren't a lot of homes, but responders need the wind to die down to get air assets in. At least six agencies on scene," deputies said. 
A High Wind Warning was issued for the area until 11 a.m. local time due to winds between 20-45 mph, and gusts of up to 85 mph were possible.