EF-1 tornado confirmed in Montgomery County, Texas
No injuries have been reported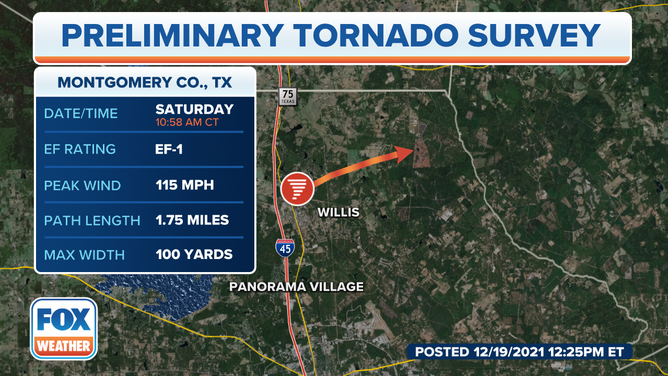 MONTGOMERY COUNTY, Tx – Survey crews with the National Weather Service found damage consistent with at least an EF-1 tornado in northeastern Montgomery County, Texas.
The NWS says a strong thunderstorm produced the tornado just east of FM 1484 on Saturday morning.
Preliminary reports show the tornado had winds of 115 mph and traveled for around 1.75 miles before lifting back into the sky.
The NWS said so far, there has only been widespread tree damage reported and no one was injured.
Crews will continue to investigate the damage and will provide updates on the tornado.