Dry conditions, strong winds lead to critical risk of fires in the Southern Plains
Cities where the fire danger is critical include Lubbock and Amarillo, Texas, Guymon, Oklahoma, and Rosewell, New Mexico
There's a critical risk of wildfires in the Southern Plains and New Mexico on Monday due to dry conditions and strong, gusty winds, according to NOAA's Storm Prediction Center.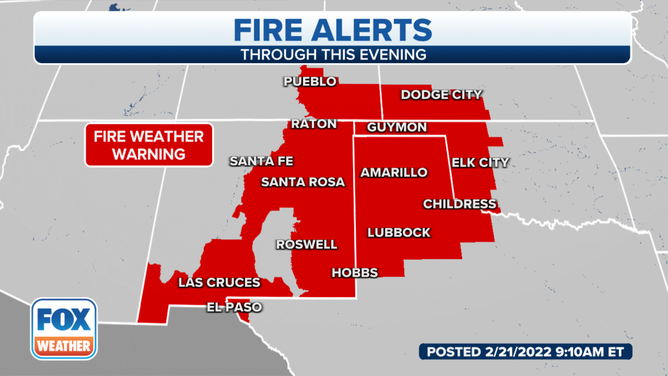 Fire weather warnings have been issued in southern and eastern New Mexico, southeastern Colorado, southwestern Kansas and the Texas and Oklahoma panhandles through Monday evening.
SEVERE THUNDERSTORMS, INCLUDING TORNADOES, POSSIBLE IN SOUTHERN PLAINS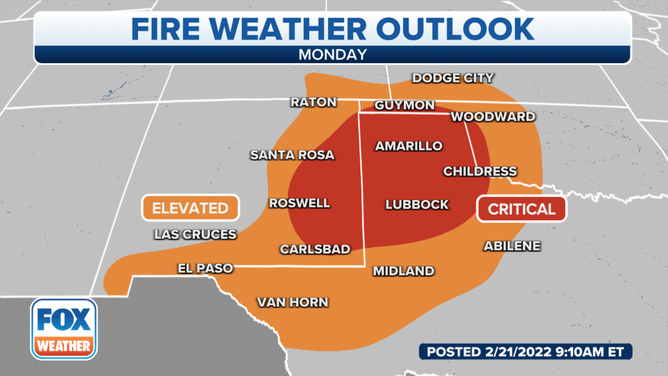 The areas where the fire danger is critical include Lubbock and Amarillo, Texas, Guymon, Oklahoma, and Rosewell, New Mexico.
MAKING SENSE OF WILDFIRE JARGON
The areas included in the elevated risk include Van Horn, Midland and Abilene, Texas, Woodward, Oklahoma, Dodge City, Kansas, and Carlsbad, New Mexico.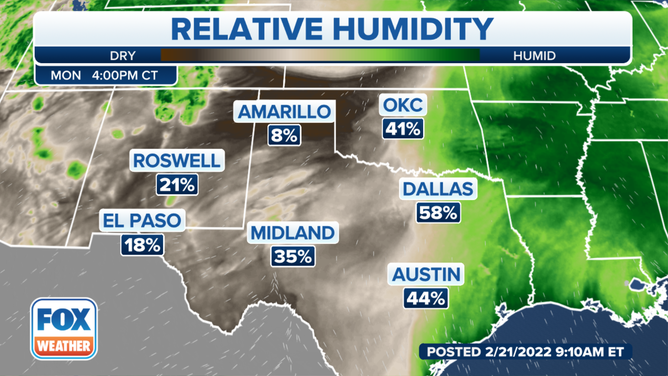 By Monday afternoon, parts of the Southern Plains and New Mexico will have relative humidity levels in the single digits and teens, which would help fuel any fires if any were to start.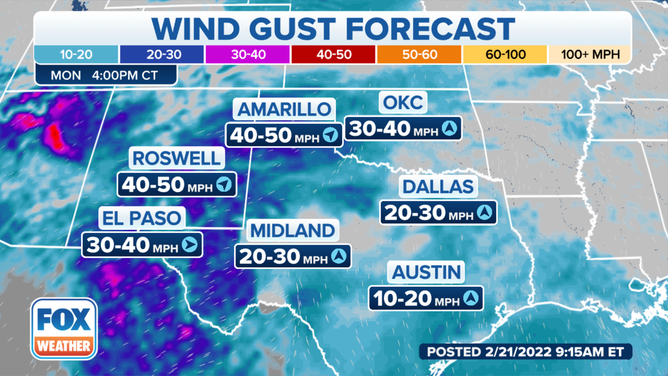 In addition to the low humidity, strong winds are also a concern. By Monday afternoon, El Paso, Texas, will have gusts between 30-40 mph. Roswell, New Mexico and Amarillo, Texas, could see gusts between 40-50 mph.
People in the areas where there's an elevated or critical risk of wildfires are asked to limit any activities that could spark a fire.