Dangerous wind chills to develop as next shot of frigid air drops into central states
Temperatures will plunge to 20 to 40 degrees below average, with temperatures in the teens, single digits and below zero
Behind the storm that will bring snow to the northern tier, arctic air will pour south out of Canada starting Tuesday night.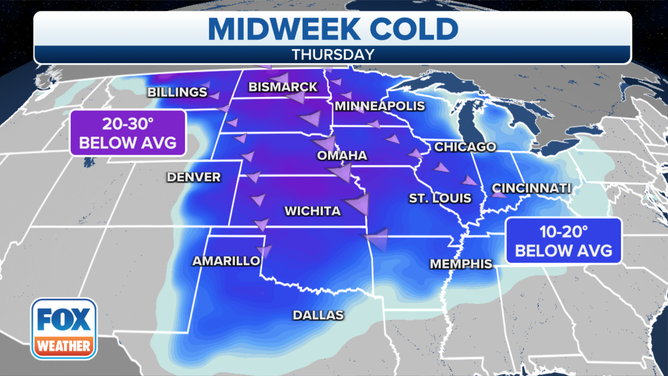 Temperatures will plunge to 20 to 40 degrees below average, with temperatures in the teens, single digits and below zero. Widespread low temperatures below zero are expected from Montana to Kansas to the western Great Lakes.
The National Weather Service in Omaha, Nebraska, said the arctic air behind the cold front on Wednesday will bring high temperatures ranging from around 10 degrees in the northern part of the state to near 20 degrees in the south. Snow is expected in central Nebraska Wednesday night into Thursday, with an inch or two possible.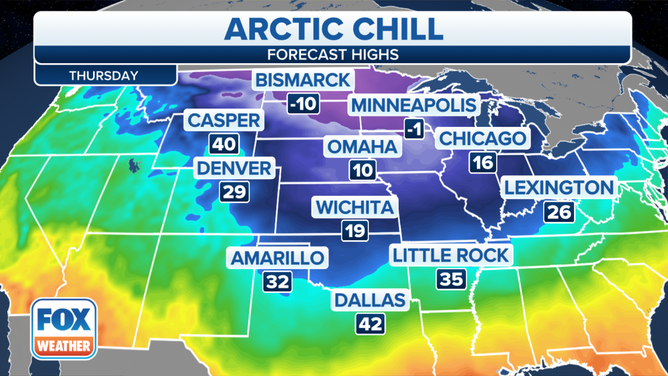 In Kansas City, light accumulations of snow are anticipated, with a dusting to 2 inches possible. The highest amounts look to fall along the Interstate 70 corridor, with lighter amounts elsewhere. However, a slight shift in the storm could move the higher accumulations farther north or south, the NWS said. Dangerous wind chills will also develop Thursday morning in Kansas City.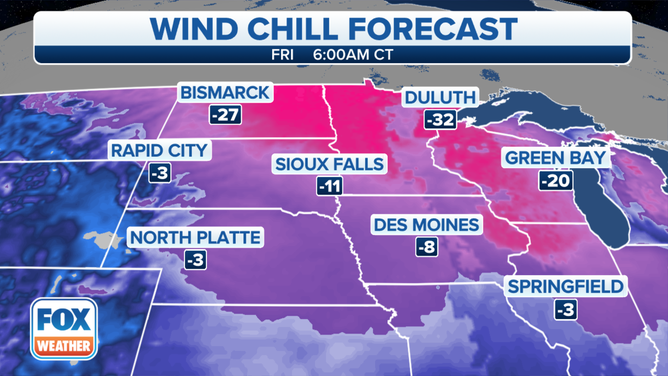 Wind chill values will be 20 to 45 degrees below zero on Wednesday, Thursday and Friday mornings across the central U.S.
WHAT DOES THE WIND CHILL MEAN?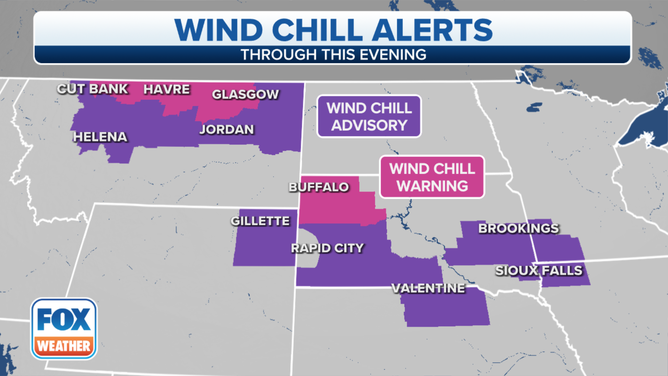 More seasonable temperatures will return by Friday afternoon.