Dangerous wind chills invade Northeast as next blast of arctic air plunges south
Wind Chill Warnings are posted in parts of the interior Northeast, where dangerously cold wind chills as low as minus 45 degrees are expected
The powerful storm off the Northeast coast will help drag an arctic air mass from eastern Canada into the Northeast on Friday, setting the stage for bitterly cold temperatures into the weekend.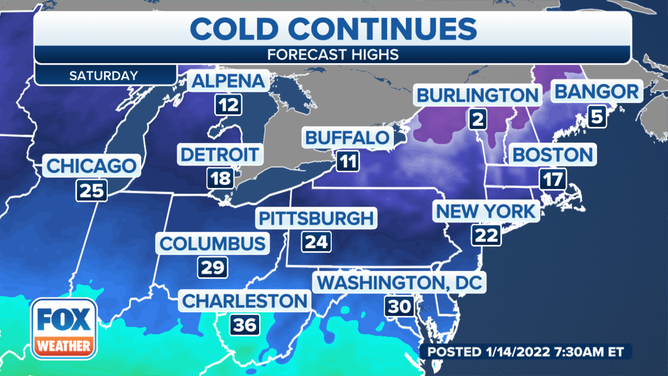 Wind chills won't be too much of an issue Friday morning. The gusty winds will make it feel like the teens and 20s across most of the region, with areas to the south, like in Boston and New York City, experiencing wind chill values between 25 and 30 degrees.
WHAT DOES THE WIND CHILL MEAN?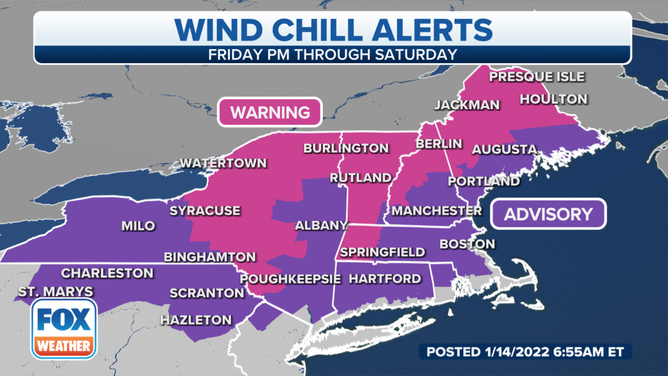 Wind Chill Warnings are posted in parts of central and northern New York, western Massachusetts, Vermont, western and northern New Hampshire and interior Maine, where dangerously cold wind chills as low as minus 45 degrees are expected. These types of readings could produce frostbite in as little as 10 minutes.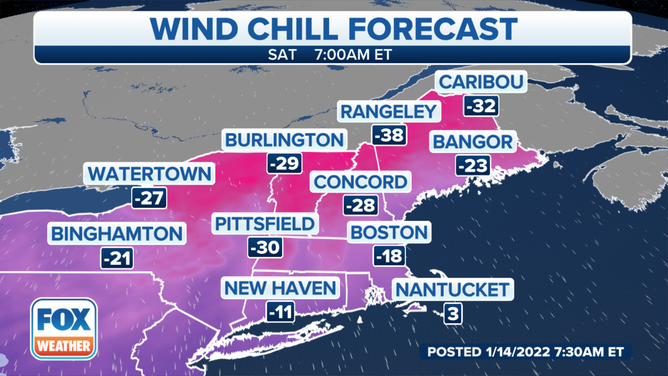 Winds won't be as strong as we head into Saturday night, but subzero wind chills will remain across much of the area. Parts of New England will feel like 30 degrees below zero or colder. Boston will likely still feel like 10 degrees below zero.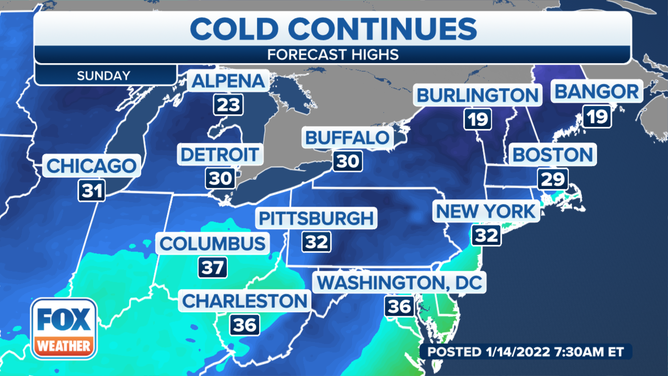 The bone-chilling conditions will linger through Sunday morning before slightly milder, but still cold, air moves into the region.