Brewing costal storm could unload 70-mph wind gusts in southeastern New England
High Wind Warnings have been posted for Cape Cod, Martha's Vineyard and Nantucket, where winds could gust as high as 70 mph
BOSTON – A powerful storm will track off the Eastern Seaboard on Friday and head toward Nova Scotia, Canada.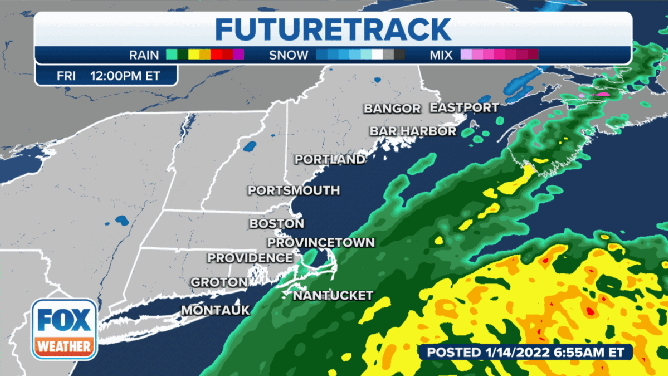 While most of the storm will be felt in the Canadian Maritimes, it will be close enough to scrape parts of southeastern New England with very strong winds and some snow.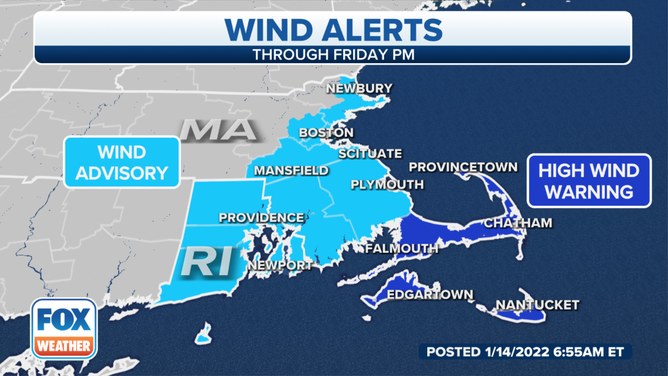 High Wind Warnings have been posted in Massachusetts for Cape Cod, Martha's Vineyard and Nantucket, where winds could gust as high as 70 mph. 
Wind Advisories are in effect for other parts of southeastern New England from eastern Massachusetts to Rhode Island, including Block Island.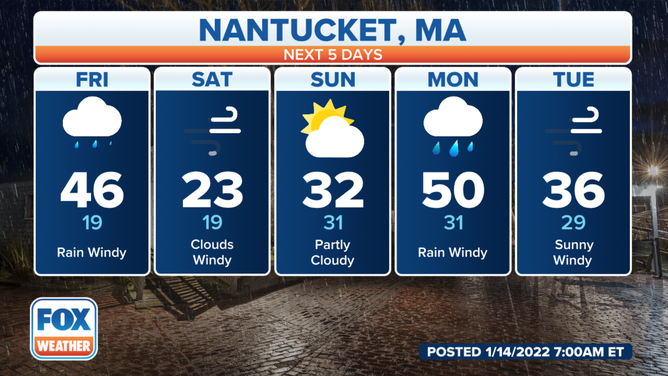 The Boston metro will likely see gusts in excess of 50 mph. Power outages are likely.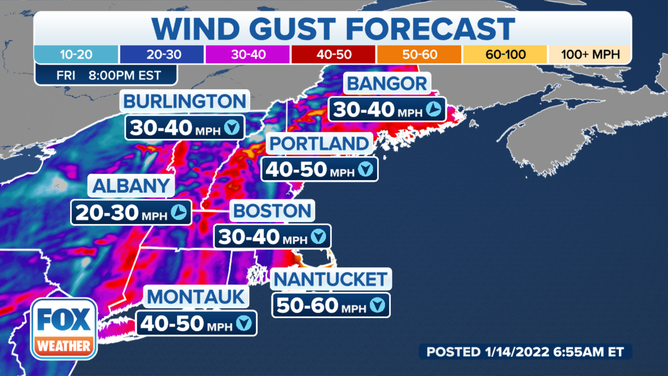 A mix of rain and snow will also move through Friday, with an inch or so of accumulation possible in eastern Massachusetts. Downeast Maine, being closer to the storm, will pick up a few inches.
After the storm passes by, an Arctic front will blast through the region Friday night. 
Arctic air rushing over the warmer Gulf of Maine will produce ocean-effect snow for Cape Cod. Whiteout conditions are possible in the heaviest bands.