Cover outdoor plants: Another frosty night across the south
Sunday morning temperatures were up to 30 degrees below normal. Look for another round of freezing Monday.
You may want to cover your plants overnight in the South. Areas will again drop below freezing. The National Weather Service issued Freeze Warnings from Meridian, Mississippi to Savannah, Georgia to Dalton, Georgia until 10 am.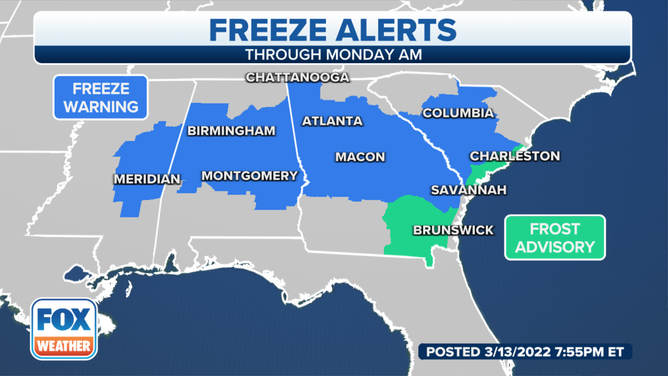 Southeast Georgia and coastal South Carolina are under Frost Advisories until 9 a.m. Temperatures hovering around 33 degrees could mean frost formation on tender spring plants and flowers.

Sunday morning's low temperatures were 20 to 30 degrees below the average low. Ten cities broke their records including Biloxi, Mississippi and Columbus, Georgia which blew the old records away by 5 degrees.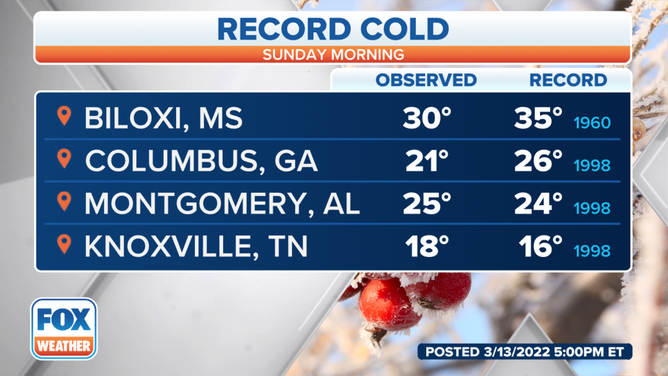 While Monday morning will be frosty for a good portion of the region, the NWS does not expect to see any record-breaking lows. Warned areas will drop to mid 20s to lower 30s.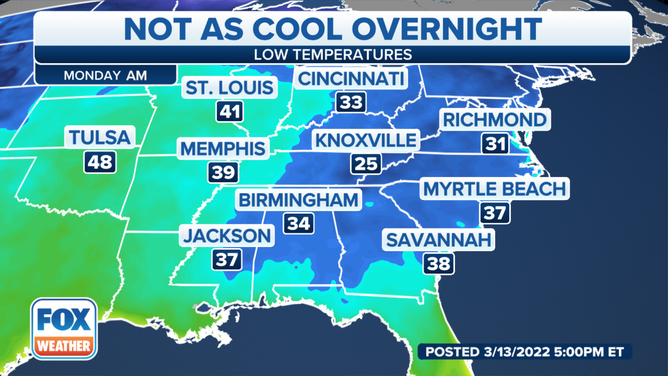 Overnight temperatures will further moderate on Tuesday where areas will be a few degrees above the average low.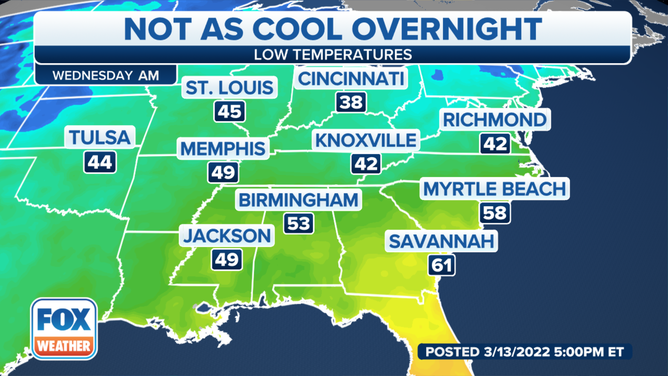 Monday's highs will top out in the 60s.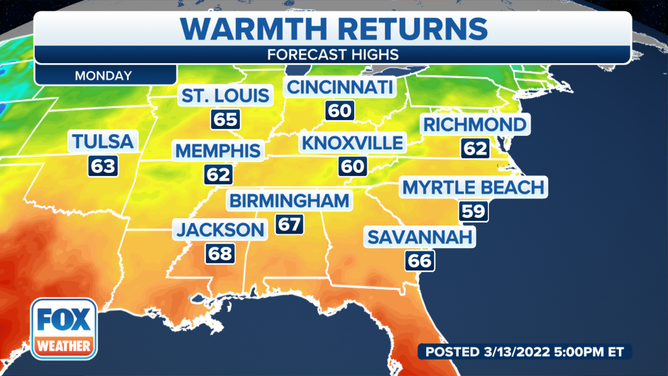 A new storm brings the threat of severe weather to the Gulf coast Monday and stretches to Florida on Tuesday.
Watch FOX Weather for the latest updates. Learn how to watch FOX Weather on TV here.