Coast Guard braves Pacific storm to rescue fisherman
Seas were reported to be around 15 feet, and winds were gusting to 55 mph at the time of the rescue.
ANCHORAGE, Alaska — Coast Guard crews battled through a significant storm Tuesday in the Northern Pacific and successfully rescued an injured fisherman aboard the vessel Patricia Lee.

The rescue happened about 200 miles off the coast Dutch Harbor, in the Aleutian Island chain.

The Coast Guard said after they received the report of the injured fishermen, they deployed two helicopter crews and a C-130 Hercules aircraft.

Upon the arrival of the MH-60 Jayhawk helicopter, the crew lowered a rescue swimmer onto the deck of the 117-foot fishing vessel.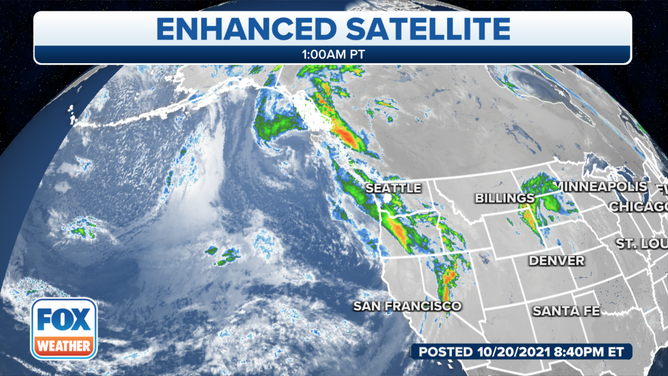 At the time of the rescue, seas were reported to be around 15 feet, and winds were gusting to 55 mph with intermittent rain, sleet and snow.

The rescue swimmer found the fisherman suffering from serious injuries after being pinned by crab gear.

"Thanks to the cooperation among aircrew members, the command center team and the crew aboard Patricia Lee, our Kodiak team was able to hoist and deliver this young individual to a higher level of care," said Coast Guard Lt. Robert McConnel.

The significant weather was predicted by meteorologists, but a spokesperson for the Coast Guard said it is common to see fishing vessels work through storm systems in the North Pacific, and its why they constantly train for rescues in some of the harshest conditions in the world.

FOX Weather meteorologists say that the active jet stream and the parade of storm systems will continue into the following week.

Forecast models show that seas off the coast of Alaska could reach upwards of 40 feet, with winds nearing 100 mph.