Stone crab prices will make you crabby but don't blame the weather--just yet
Cooler temperatures could help stone crab claw harvests
MIAMI, Fla. – Professional and recreational crabbers headed out this week in search of one of Florida's most in-demand seafood as the Sunshine State's stone crab harvest season began.
According to the University of Florida IFAS Extension, Florida provides 99 percent of all stone crab landing nets in the U.S., making it one of the state's most valuable commercial fisheries. 
Regulated by the Florida Fish and Wildlife Conservation Commission, stone crabs are one of the few fisheries where the catch survives. 
When crabbers catch them in nets or traps, only claws over 2 and 7/8 inches can be harvested. The regulation allows for two claws to be taken but leaving one allows the crab a better chance at survival. Then the crabs are released back into the water. Over several molts, the crabs can grow back their appendage, but a clean cut is essential to helping the crab survive, according to the FWC.
Shelly Abramowitz, the owner of Fresh Stone Crabs, has been in the business for years and sells the class locally and across the country. He said the aspect of not killing the creature is appealing to more customers. 
"We break off one arm, and the crab will grow that arm back, I'm told seven times," Abramowitz explained. "So this is a very unique sort of situation. I get vegetarians calling me, and they'll eat stone crabs because we don't kill the animal, and that's their choice."
Florida stone crab harvest season began Oct. 15 and ends May 1, 2022.
Carly Jones, with the Fish and Wildlife Research Institute, explained that weather could play a role in how many crab claws are collected throughout a season.
"We do expect to see catches increase when we have cold fronts come through, and the crabs begin to move more," Jones said. "However, if it gets too cold, the crabs may bury up and move less. We are just now seeing a drop in air temperature, so if this continues, it will likely be good for crabbing."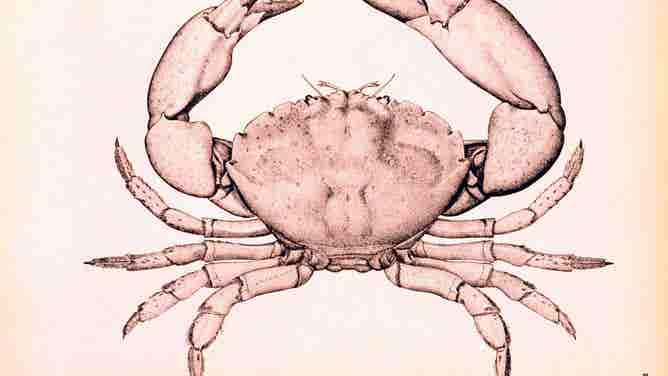 This season, prices for the coveted claws are up at area seafood restaurants. Abramowitz said, so far, his crabbers aren't finding as many this year as in years past. Crabbers can put out traps up to ten days before the season begins allowing for the first haul in as soon as harvest starts.
Abramowitz believes there are fewer crabs to find because Florida hasn't experienced any direct hits from hurricanes this season.
"The supply is very low prices are way up today," Abramowitz said. "I'm reflecting back on previous years, and I think the problem is the weather. We haven't had a big storm here this whole season. When it doesn't stir up the waters, the crabs don't run. So when the crabs aren't running, we're not catching them, and it's bringing prices up way up."
However, Jones said the FWC doesn't directly analyze the impact on hurricanes outside of stone crab season. When storms occur during the season, it can impact crabbers in various ways, including lost traps, lost time at sea, and it also may disrupt the sea bottom habitat for the crabs, causing a decline in catches.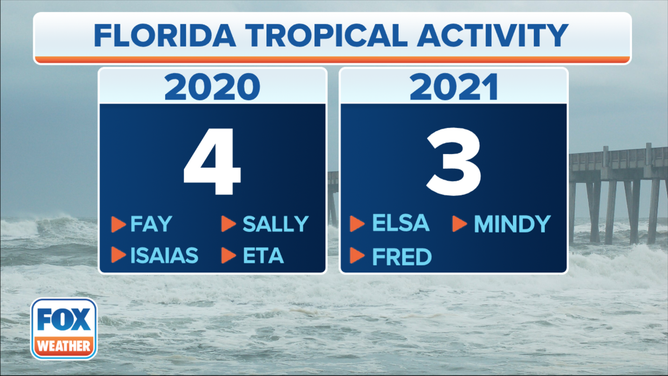 Three tropical systems have come close to Florida's shores that might have stirred up the crabs, leading up to stone crab season, compared to four last year.
The FWC tracks what carb dealers pay to the fisheries, and overall, the prices over the past five years have been stable.
"Price has been increasing in recent years, but the landings are relatively stable," Jones said. "It seems that the increased price could be due to increased demand. We don't gather any data on the retail markets and demand, so we can't say that this is the cause of increased stone crab prices."
Over the past five years, between 2 million and 3 million pounds of claws were collected each season. Crab dealers paid more than $31 million last season to fisheries for stone crab claws compared to the previous season of $33 million, according to FWC numbers.
Florida's wildlife authorities track stone crab catch data by picking up traps around the state throughout the season. 
Less than a week in, it's too early to tell if this season will be a bountiful one or not, according to Jones. Data for October and November won't be finalized until December, which will give FWC a better idea of the season. 
Regardless, if you want to dine on stone crabs and leave feeling full, it's going to be an expensive meal.
A dinner for two at Joe's Stone Crab in Miami Beach costs between $80 and $250, depending on the size of the crab claws. If you want the claws shipped to you, the price starts above $160 and can cost more than $350.