Highest level risk for excessive rainfall issued in California
Flash Flood Watches are in effect Saturday evening through Monday
The National Weather Service Weather Prediction Center has upgraded the risk for Excessive Rainfall for Northern California for Sunday to High, the highest risk on their scale. 

Life-threatening flash floods, especially in burn scar regions, are possible over this multi-day event. 
The much-needed precipitation over the next several days is thanks to a series of low pressure systems. 
An atmospheric river event will bring several inches of rain to lower areas for the state and snow to higher elevations. 
Saturday evening, northern California will begin to see rain, but the showers will become more widespread Sunday. 
The heaviest precipitation is expected Sunday. As rain continues into the workweek, upwards of eight inches of rain is forecasted through Wednesday evening. 
 
A Flash Flood Watch is in effect as heavy rain is expected in the lower elevations.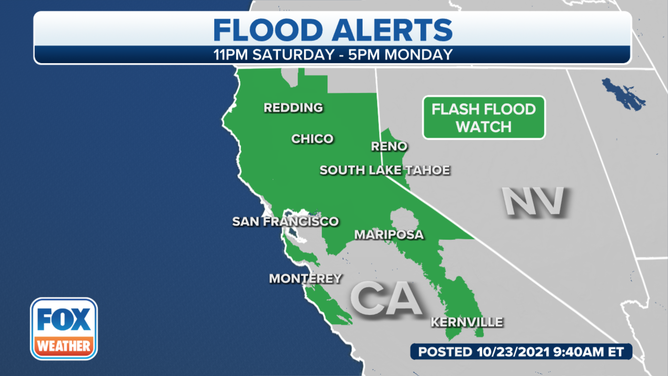 For recently burned areas, ash and debris flows are a concern. Mudslides in areas with steep terrain are also possible.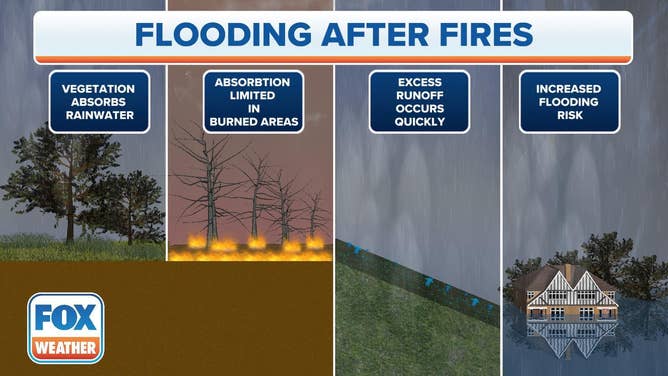 For California's higher elevations, heavy snow is in the forecast. The highest peaks of the Sierra Nevada mountains could see upwards of two feet of snow. Several inches of snow are in the forecast for lower elevations of the Sierra Nevada mountains and the Cascades.