Bryan Norcross, renowned meteorologist and hurricane specialist, joins FOX Weather
'I'm thrilled to join old friends and new colleagues at FOX Weather,' Norcross says
NEW YORK – Renowned meteorologist and hurricane specialist Bryan Norcross joined FOX Weather on Monday.
"I'm thrilled to join old friends and new colleagues at FOX Weather as we build a dynamic new weather service," Norcross said. "As always, my focus will be on keeping people safe by providing the best hurricane-forecast information possible when the season ramps up this summer."
Norcross has been covering storms for more than 50 years. He got his start in 1969 during Hurricane Camille. In 1992, he was the first meteorologist in Miami to sound the alarm about the severity of Category 5 Hurricane Andrew and spent 23 hours on television covering the monster cyclone. In 2012, he raised the alarm on another powerful – Superstorm Sandy, which devastated the Northeast.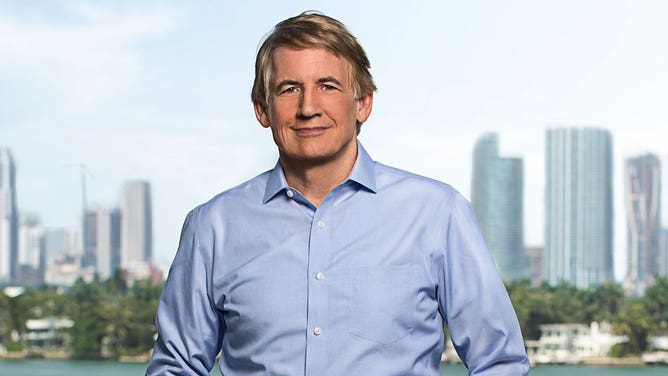 "FOX Weather has attracted the best names in broadcast meteorology, and we're thrilled to have Bryan join our dedicated team of meteorologists as we head into the 2022 hurricane season," said FOX Weather President Sharri Berg. "His decades of experience in communicating life-saving information make him an integral part of FOX Weather and our overall mission."
Norcross is a familiar face to people in Miami, where he spent 25 years as a meteorologist and hurricane specialist. Americans may recognize Norcross from his eight years at The Weather Channel as senior hurricane specialist.
HOW TO WATCH FOX WEATHER ON YOUR TV
He is a graduate of Florida State University, where he received a bachelor's degree in math and a master's degree in communications and meteorology. He also holds an honorary doctorate in public service from Florida International University. 
Norcross has authored two books: "My Hurricane Andrew Story" and "Hurricane Almanac: The Essential Guide to Storms Past, Present & Future."