Bitter blast of arctic air oozes across eastern US on heels of big winter storm
A blast of arctic air is invading the central and eastern U.S. behind the system that produced heavy snow and ice from New Mexico to New England over the last few days
In the wake of a powerful winter storm that impacted the country, bitterly cold temperatures will persist through the weekend.
A blast of arctic air is invading the central and eastern U.S. behind the system that produced heavy snow and ice from New Mexico to New England over the last few days.
Dangerously cold wind chills are expected to continue from the upper Midwest through New England into the weekend.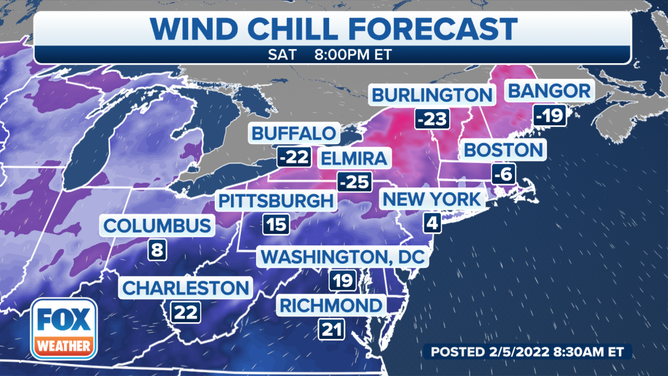 'ICEBOX OF THE NATION' LIVES UP TO NAME WITH RECORD LOW OF MINUS 42 DEGREES
Parts of northern Minnesota could see wind chill values reach negative 30 degrees Saturday, with similar values forecast for parts of the Northeast through Sunday.
High temperatures will be stuck in the teens for large chunks of the Midwest and New England.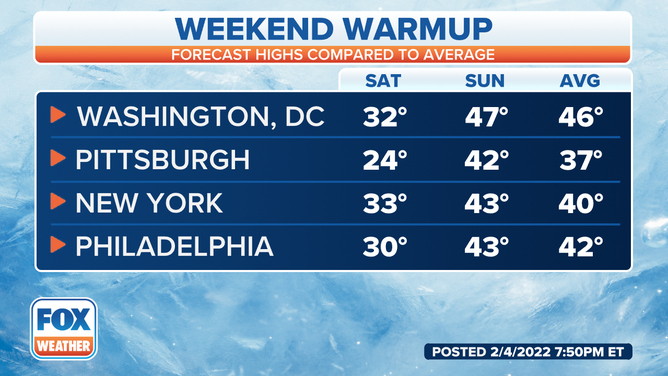 In the Northeast, below-freezing temperatures are expected to keep in place any ice that fell Friday and flash freeze any rain that fell. Slick roads will be likely Saturday and Sunday mornings.
Sunday morning will be the coldest with widespread below zero temperatures across northern New England and temperatures down to the teens as far south as Virginia.
It will likely be the coldest air seen in most of the Southern Plains since last February, but this cold snap will be much shorter in duration and smaller in the area it covers.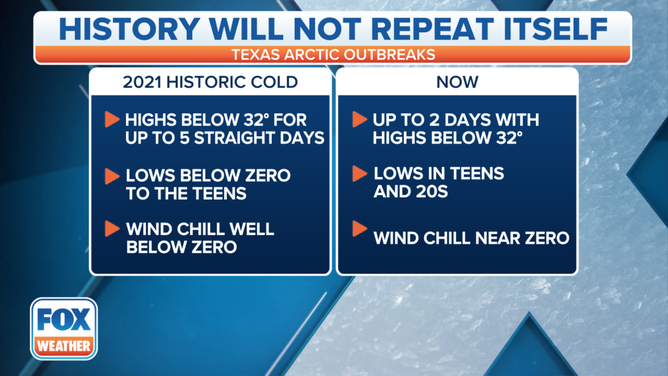 Below-average temperatures will continue through the early part of next week with highs in the 40s to low 50s.
BITTER COLD COMING TO TEXAS THIS WEEK BUT IT WON'T BE 2021 ALL OVER AGAIN
The NWS has issued Freeze Watches and Warnings for parts of Texas to alert residents of temperatures that will be dangerous to crops and other sensitive vegetation, as well as the risk of damage to unprotected outdoor plumbing.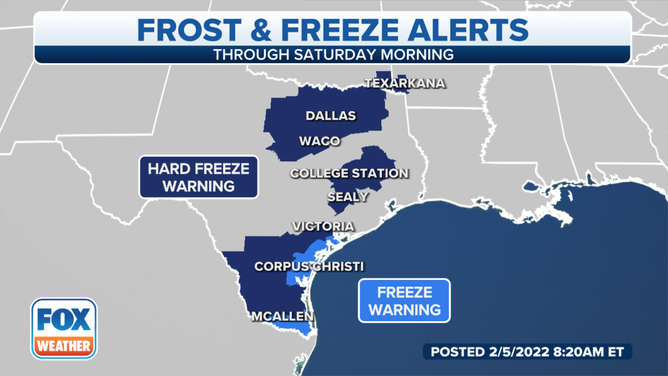 At night, freezing temperatures will extend all the way to the southern border. Cities like Oklahoma City, Dallas, Austin and San Antonio will see low temperatures in the teens and 20s through Monday.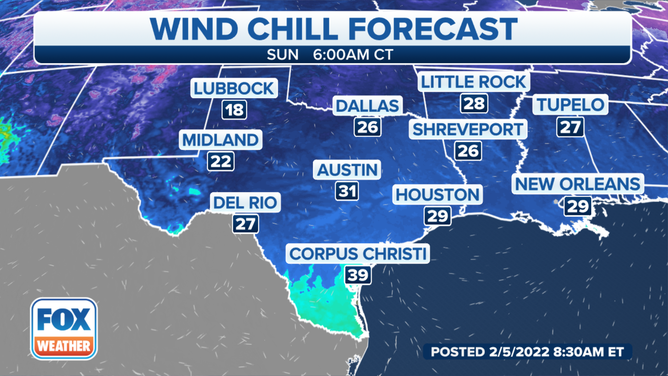 These cold temperatures will keep roads icy, especially at night. 
Nearly a dozen record lows could fall on Saturday morning in Texas cities such as Waco and Corpus Christi, in addition to Fort Smith, Arkansas.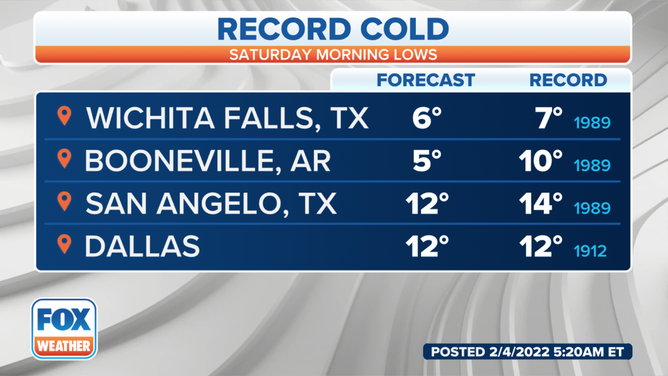 Temperatures will return to average on Monday.