Battle of the seasons: West shivers while East bakes
Powerful system also causing severe weather in parts of the US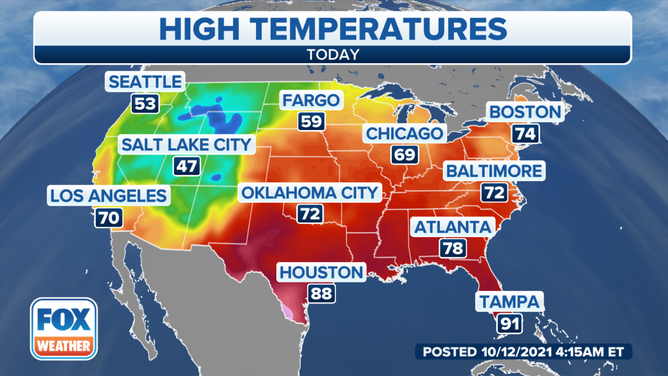 A powerful storm system is bringing winter-like cold weather Tuesday to the western half of the U.S. while the eastern U.S. bakes in summer-like heat.
The system is situated over the Central U.S., with cold, snowy weather on the backside and unseasonably warm weather ahead of it.
Much of the Rocky Mountains has already picked up several inches of snow thanks to the storm. Another 1 to 2 feet of snow is forecast Tuesday in parts of Colorado and Wyoming.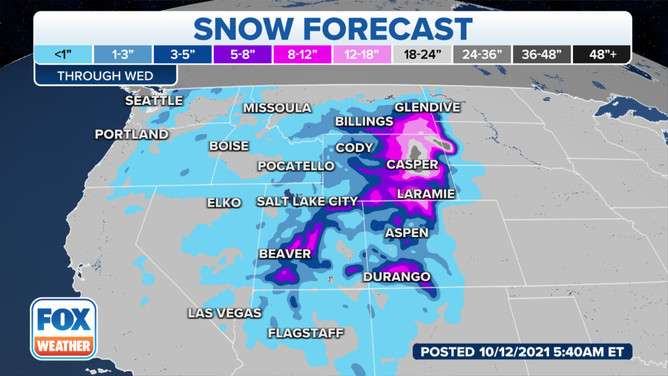 With all that snow, it's no surprise that temperatures have been colder than average lately. Much of the western U.S. will see high temperatures Tuesday between 10 and 20 degrees below average.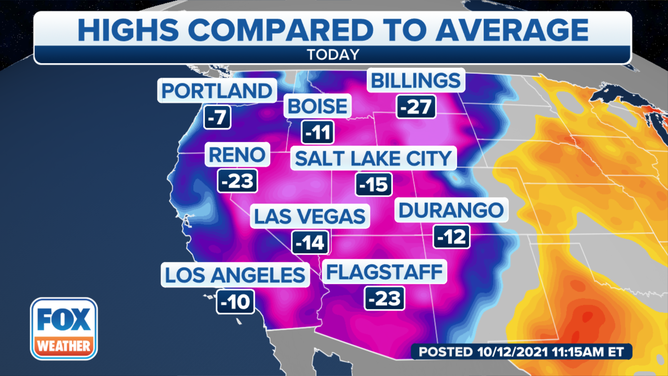 It's the polar opposite in the eastern U.S. Strong southerly winds ahead of the powerful storm system in the Plains are bringing in above-average temperatures and tons of summer-like humidity.
Temperatures in the Northeast will be running some 10 to 20 degrees above average Tuesday.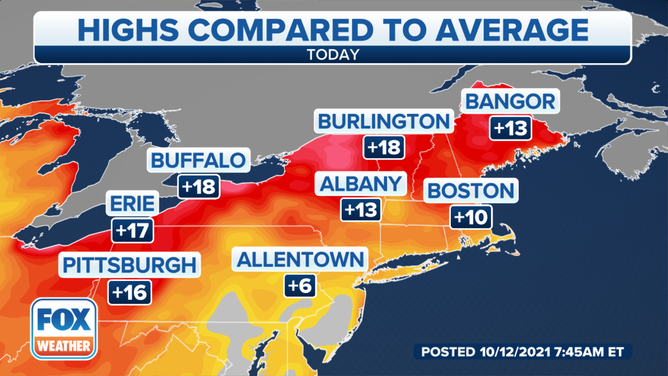 The cold weather will be shoving the heat out of the way as it moves eastward across the country this week. Much of the South, which has had a hard time shaking off summer, will see a substantial drop in temperatures as the weekend approaches.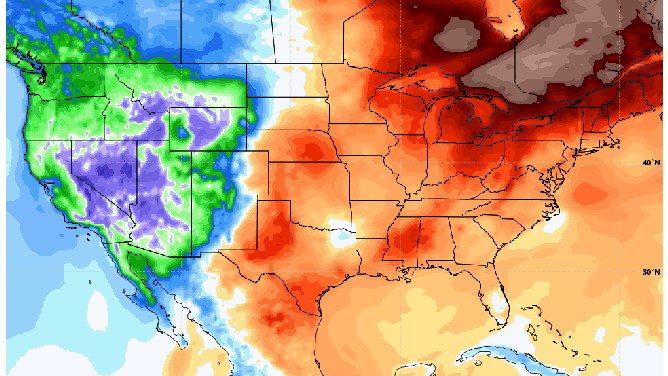 The system is also bringing severe storms to the Central and Southern Plains by Tuesday afternoon and evening. The Storm Prediction Center said tornadoes, damaging winds and hail are possible with storms that develop in Kansas, Oklahoma and Texas.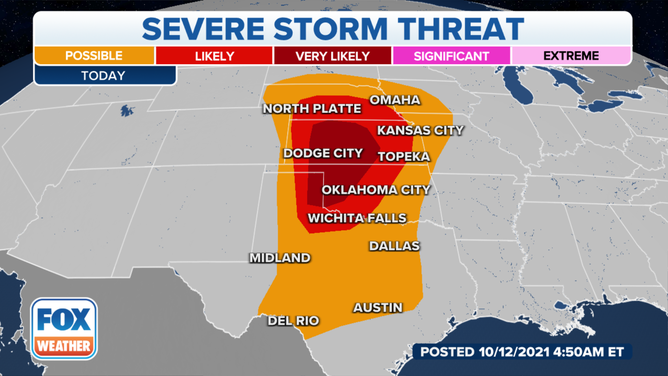 Read more about that forecast here.