Atmospheric River targets Pacific Northwest again
A second atmospheric river event will impact the region, creating flooding concerns through Tuesday.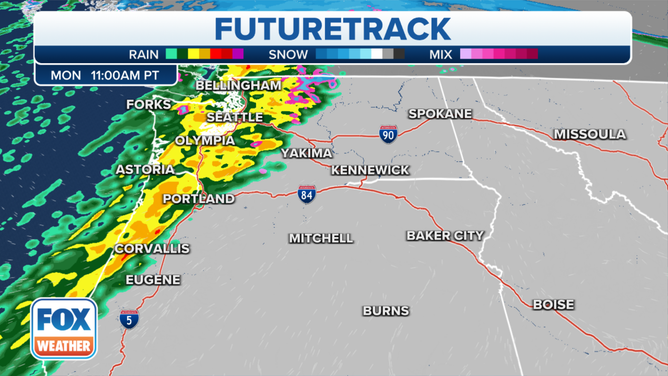 Another atmospheric river event will drench the region, creating flooding concerns through Tuesday.   The heaviest rain moves in for the Monday morning commute. The National Weather Service says that over a foot of rain over the past week saturated soils across western Washington which puts the area on guard for more landslides, fallen trees and flash flooding.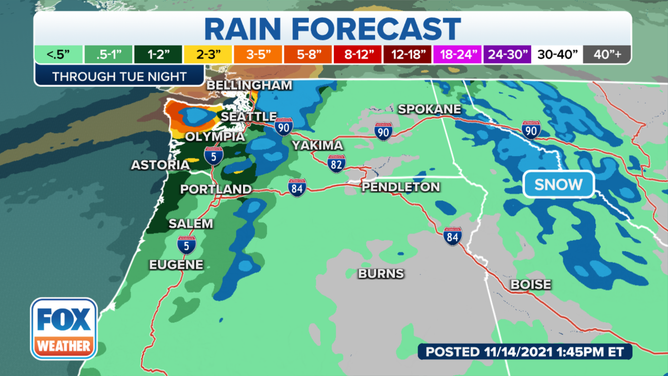 Seattle itself, The National Weather Service reported, received 6.83 inches of rain this month and the month is only half over.  On average Seattle sees 6.31 inches of rain.  "In over 125 years of records there have only been two years with more rain in the first two weeks of November…" they tweeted.
While most of the Pacific Northwest will see a chance of precipitation, northwest Washington will see the heaviest rain.
Flood alerts are in place for northwest Washington state.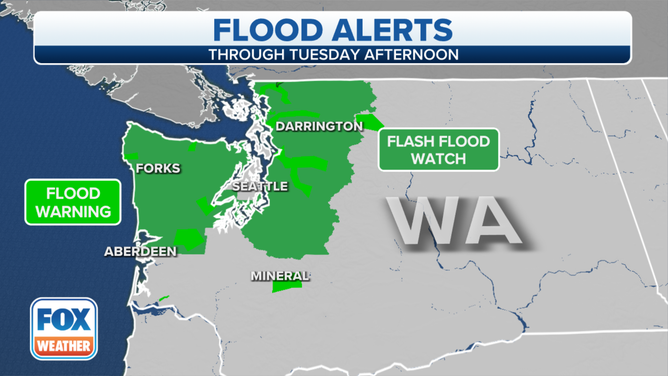 The National Weather Service posted a High Wind Warning for much of the coast and forecast west winds blowing 40-50 mph gusting up to 65 mph.  Residents fear power outages.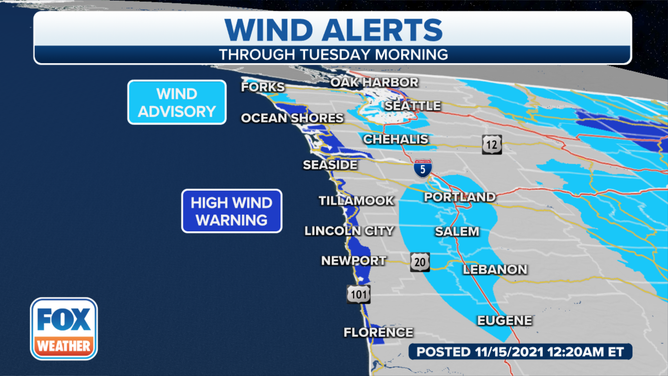 Rivers are also already running high and several are already above flood stage.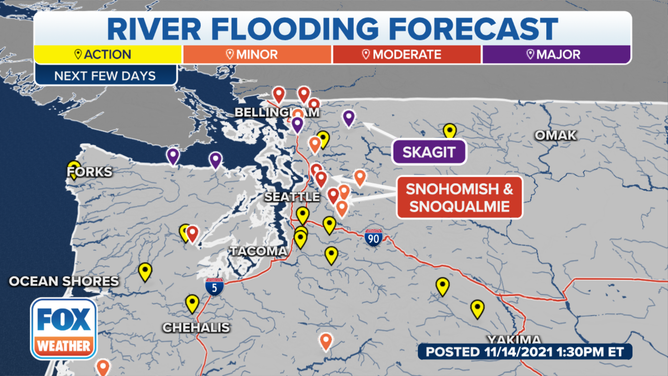 Looking ahead
A strong low-pressure system will make its way north of the Pacific Northwest Monday and into Tuesday. This will bring plenty of cold air to the Pacific Northwest, providing snow chances to the Cascades. 
Higher elevations of the Cascades will likely see up to a couple of feet of snow, the National Weather Service says.