Weather could play a role in Army-Navy football rivalry
The game is on Saturday, Dec. 11, at 3 p.m. Eastern at MetLife Stadium.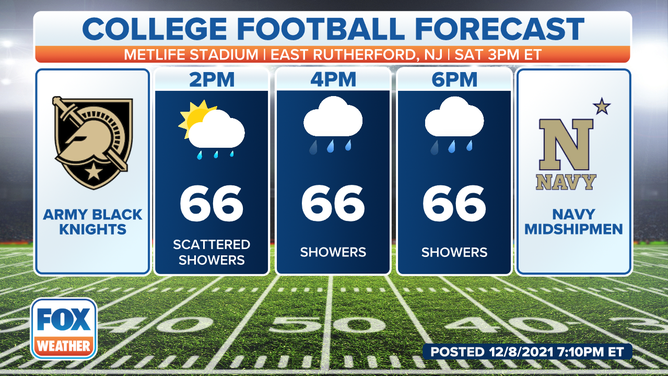 Saturday's Army-Navy game will go on rain or shine, which could be problematic for fans and players at the roofless MetLife Stadium. The teams will not only have to deal with potentially record-breaking temperatures but also a slick field, which could make for some classic football weather.
The two teams are set to compete for the 121st time on Saturday at 3 p.m. Eastern in East Rutherford, New Jersey.
A warm front will approach the area Friday night into Saturday, bringing rain chances along with it. 
Showers chances will exist late morning through the middle afternoon.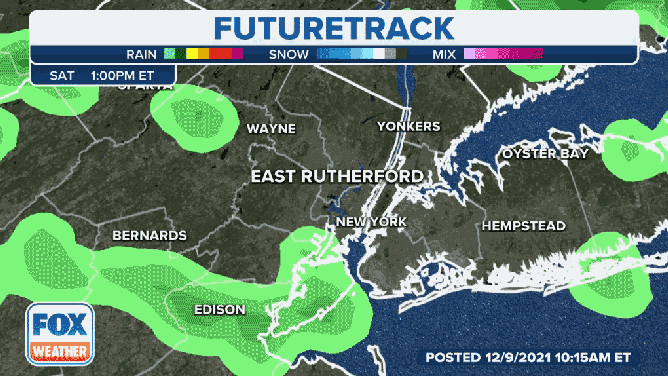 With the passage of the warm front, temperatures are forecast to be record-breaking. Saturday's record for Central Park, the closest observation station to the stadium, is 64 degrees set in 1879.
The forecast high for Saturday is 66.
Strong winds will be present during the game. Sustained winds of 15 to 25 mph and gusts up to 35 mph are expected, the National Weather Service said.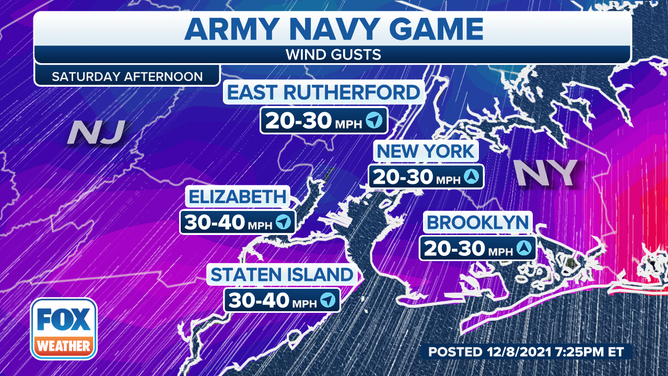 Around the time the game ends, a cold front will bring another chance for moderate to heavy showers.