Arctic air mass grips Northern Plains with wind chills near 50 degrees below zero
Highs stay below zero across the upper Midwest on Tuesday, with below-freezing highs extending as far south as southern Missouri
An arctic cold front will move southeastward through the eastern half of the country through the middle of the week, dropping temperatures.
Wind chills reached minus 48 degrees Tuesday morning in Rugby, North Dakota, and minus 38 degrees in Duluth, Minnesota. Feels-like temperatures in surrounding areas were also well below zero degrees.
High temperatures will be 20 to 30 degrees colder than Monday, with highs staying below zero across the upper Midwest and below-freezing highs extending as far south as southern Missouri.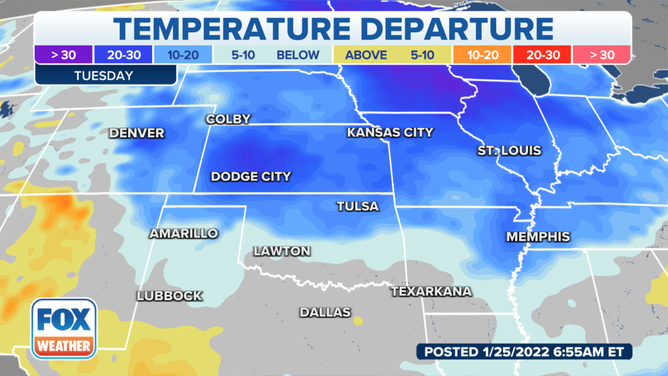 The National Weather Service in Des Moines, Iowa, said overnight temperatures dropped into the single digits below zero over southern Iowa to the teens below zero across the northern portion of the state. The very cold temperatures and wind chills are in the forecast through Wednesday.
The Central Plains will escape most of the frigid air on Wednesday. But just to the east, cold air will be widespread. 
The NWS in St. Louis said temperatures will briefly warm to near average on Thursday ahead of an approaching cold front. However, another shot of cold air will arrive in the wake of this front on Friday.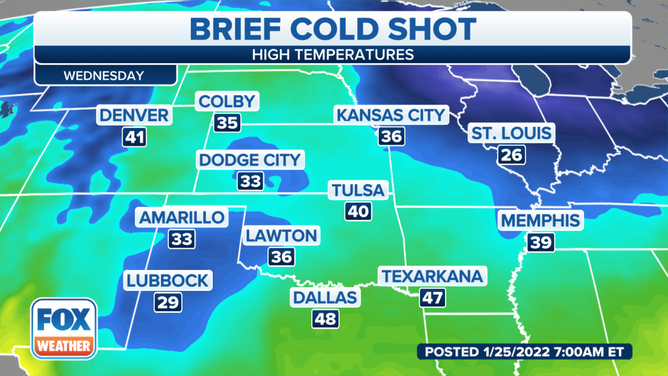 In the East, southern New England will enjoy a brief warmup Tuesday, but cold temperatures will remain across much of the interior Northeast as an Alberta Clipper system sweeps through the region with a round of light snow.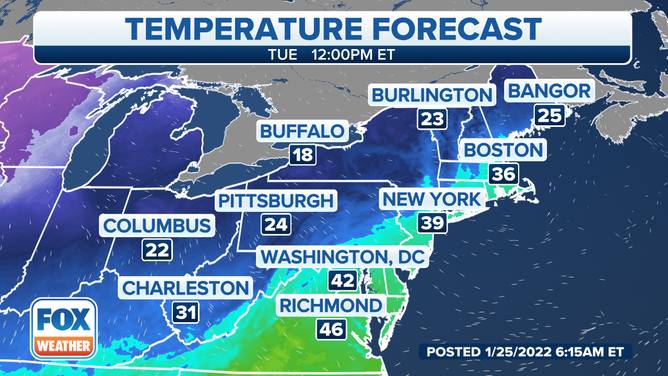 One or two record lows will be possible by the end of the week in the Midwest or Northeast, but widespread records are not expected.