Alberta Clipper spreads quick round of snow across interior Northeast on Tuesday
The Alberta Clipper will exit into the Canadian Maritimes by Tuesday evening
An Alberta Clipper is spreading a quick round of light to moderate snow across the interior Northeast on Tuesday as it moves toward New England.
The National Weather Service has issued Winter Weather Advisories in the central Appalachians from south-central Pennsylvania into far western Maryland and eastern West Virginia, where snow could create slick road conditions during the morning commute.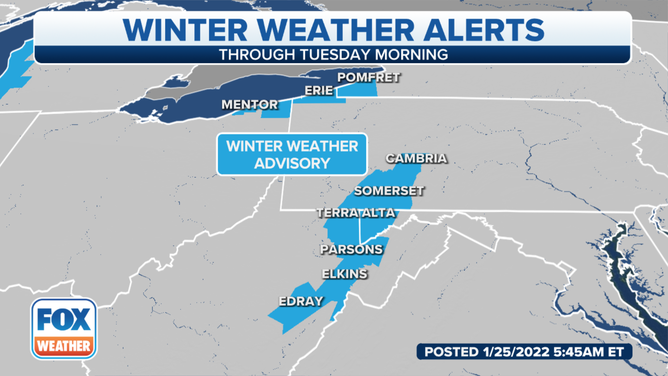 Winter Weather Advisories have also been posted in Downeast Maine, where the heaviest snow is expected through Tuesday afternoon.
THESE ARE THE 7 SNOWIEST CITIES IN THE U.S.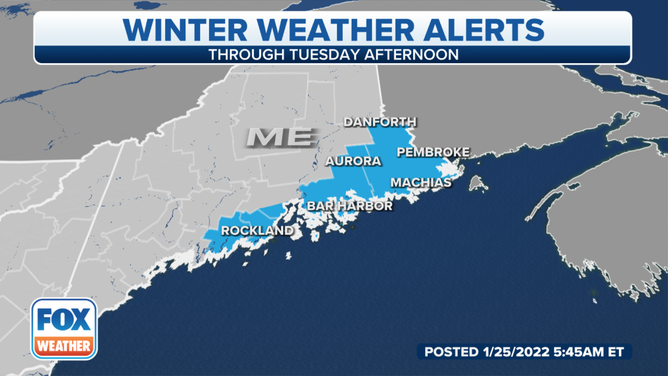 Between 1 and 3 inches of snow is forecast for most areas of the interior Northeast and central Appalachians as the Alberta Clipper slides across the region.
Locally higher totals up to 3 to 5 inches are possible in portions of Downeast Maine and the higher elevations of northern New England.
Lake-effect snow in the Great Lakes snowbelts will also drop a few inches of snow through Wednesday morning in parts of western Michigan, northwestern Indiana, northeastern Ohio, northwestern Pennsylvania and western New York.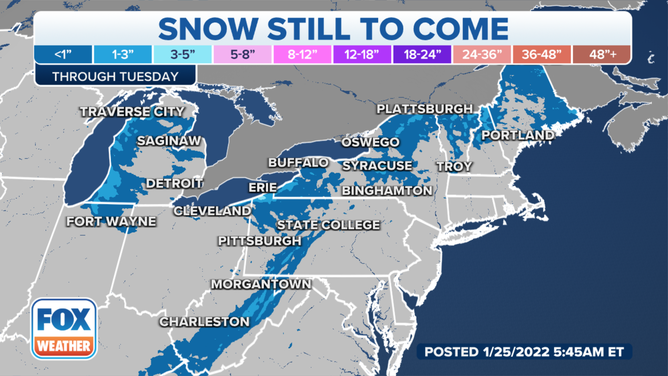 The Alberta Clipper will exit into the Canadian Maritimes by Tuesday evening, bringing an end to the snowfall across New England.