Alberta Clipper to bring additional snow coating to Great Lakes, Northeast
Low-pressure system to bring another dusting of snow to northeast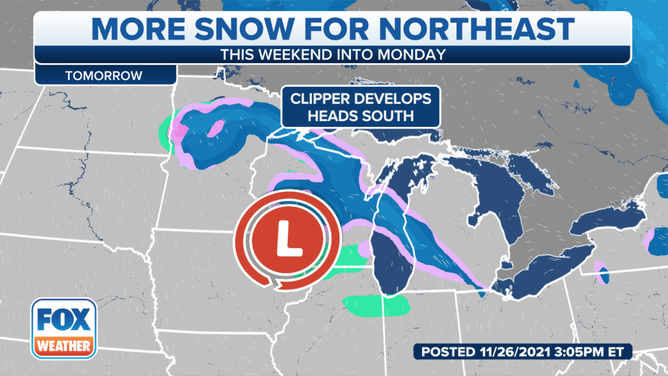 A sweeping weather system from Canada will bring more snow to the Great Lakes and parts of the Northeast by Monday.
The weather system, known as an Alberta Clipper, will add additional snow following the first widespread winter storm of the season happening Friday through Saturday in the Northeast.
Following on the heels of this system, an Alberta Clipper is forecast to arrive in the upper Great Lakes by Saturday night before moving toward the interior Northeast on Sunday, bringing with it the risk for some light snow from Wisconsin and Michigan to parts of Pennsylvania and upstate New York.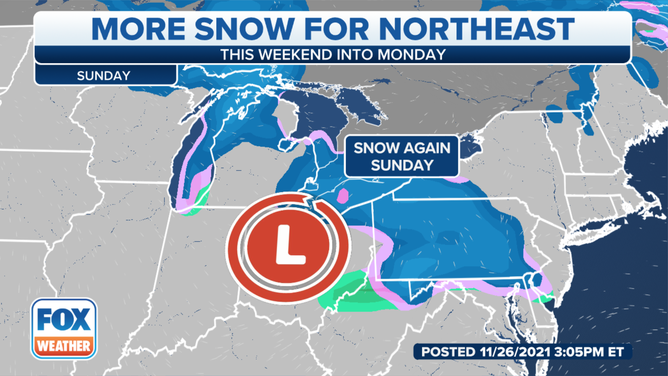 Alberta Clippers are fast-moving, low-pressure weather systems that originate out of the Province of Alberta in southwest Canada. They sweep across the northern tier of the U.S. rather frequently during the late fall and winter months and provide quick bursts of snowfall. According to NOAA, these systems, also nicknamed a "Saskatchewan Screamer," usually bring light snow, strong winds and a drop in temperatures.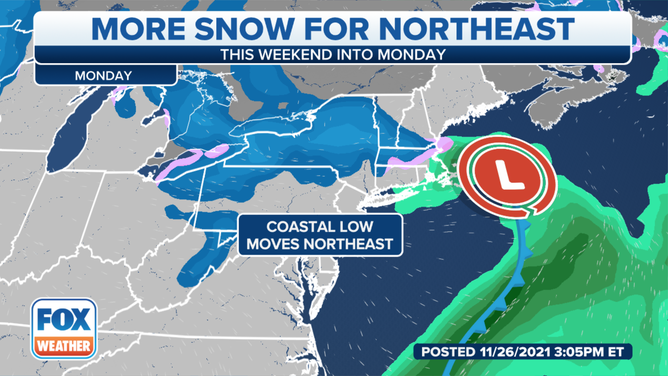 On Saturday, the Clipper will move south, bringing the chance of small snow accumulation on Sunday.
By Cyber Monday, the system will continue to move east, exiting as quickly as it came.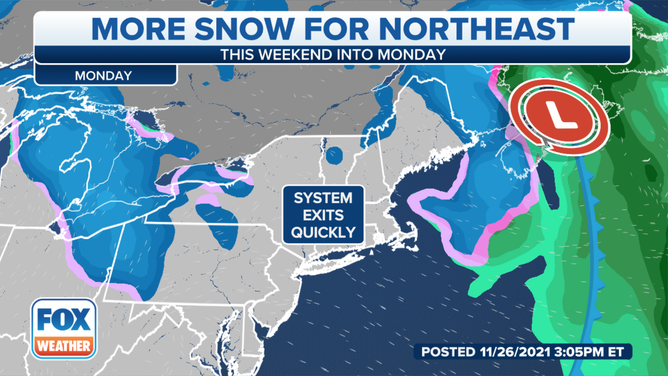 Snowfall is expected to be light, with accumulation reaching up to a foot near Buffalo, New York and less than a few inches near Cleveland, Ohio.