7 scenes of spring snow as storm tracks across northern US
Snowy weather causing slippery roads, crashes across Midwest
A late-season snowstorm crossing the northern tier of the U.S. has created slippery roads and blanketed spring flowers that have already bloomed.
The low-pressure system responsible for the wintry weather is tracking across the Midwest on Monday before its energy will be gobbled up by a strong nor'easter that will produce heavy snow across the Northeast and New England.
As much as a half-foot of snow has been reported across parts of Maryland and Virginia, while parts of Pennsylvania and West Virginia picked up just over 5 inches of snow.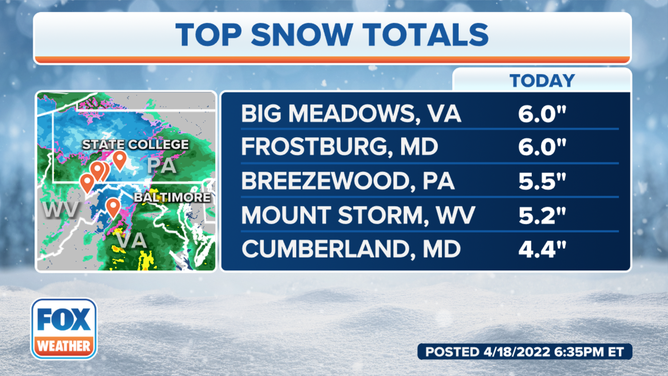 Here is a closer look at how the storm is playing out Monday.
Minnesota
Ohio
Maryland
Indiana
Virginia
Illinois