The costliest winter storm: 7 facts from the Great Texas Freeze
The historic cold snap and winter storm from Feb. 10-19 brought a gridlock of multiday societal impacts from road closures, power outages, loss of heat and busted pipes
HOUSTON – The costliest U.S. winter storm event on record started to unfold a year ago leading to Valentine's Day.
But what stretched into multiple days of nothing but the opposite of Cupid's love and affection was an estimated $24 billion disaster, according to NOAA, that doubled the inflation-adjusted cost of the "Storm of the Century" in March 1993. 
The historic cold snap and winter storm from Feb. 10-20 impacted millions of Americans from the Northwest to the central and eastern states. It brought a gridlock of multiday societal impacts from road closures, power outages, loss of heat and busted pipes.
However, for those living in Texas, it was the catastrophic power blackouts that spanned most of the state for four days with sustained below-freezing temperatures that will likely remain in their minds forever.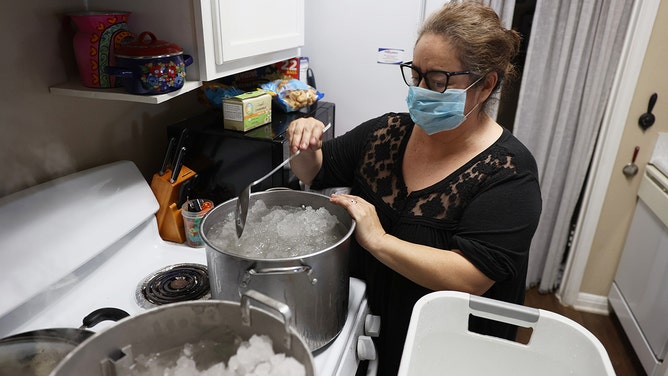 Temperature departures exceeding 40 degrees below average spanned from Nebraska southward to Texas. At the peak of the outage, nearly 10 million people were without power.
With the help of FOX Weather Senior Weather Data Specialist Shane Brown, here are seven facts from the Great Texas Freeze.  
1. All 254 Texas counties warned
Every county (all 254 of them) in the entire state of Texas was under a Winter Storm Warning on the morning of Feb. 14. That had never happened before in the history of the state.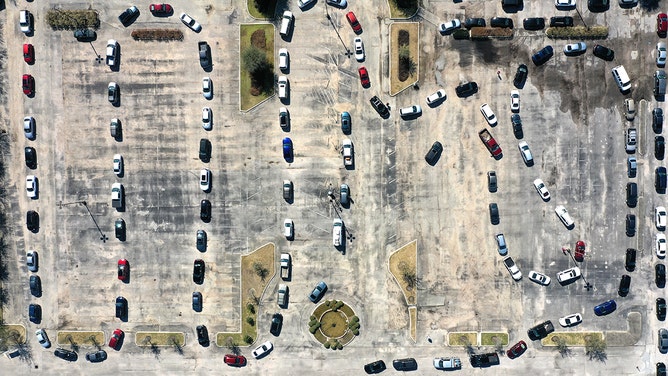 2. 100-car pileup in Dallas
The freezing drizzle on the morning of Feb. 11 caused a 100-car pileup on Interstate 35 westbound in Dallas. As much as a half-inch of ice was reported in North Texas.
3. That's a lot of snow
Between Feb. 14-17, Dallas picked up 5 inches of snow, making for its seventh-snowiest month of all time and third-snowiest February. Areas to the east of Dallas picked up anywhere from 6 to 12 inches of snow.
4. Coldest in over 7 decades
Dallas spent 232 non-consecutive hours (93 consecutive and 139 consecutive) at or below freezing. The 139 consecutive hours is the fifth-longest period with consecutive below-freezing temperatures.
Nearby Waco spent 205 consecutive hours below freezing, which was a record for that city. Dallas hit minus 2 degrees the morning of Feb. 16, which tied for its second-coldest temperature of all time and its coldest temperature in over seven decades.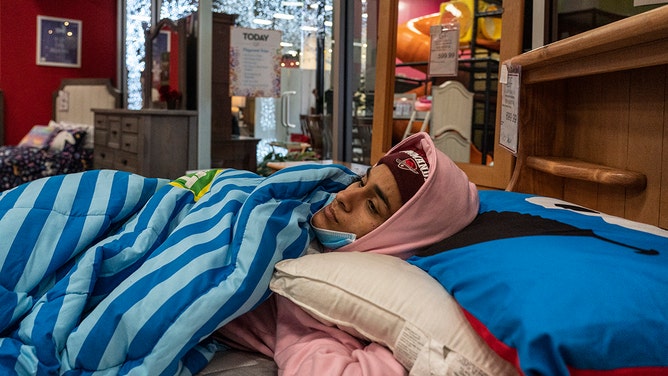 5. Houston's first-ever Wind Chill Warning
The National Weather Service in Houston issued its first-ever Wind Chill Warning as wind chills plunged to zero at George Bush Intercontinental Airport.
The city spent 44 consecutive hours below freezing between Feb. 14-16. The all-time record for them is 91 hours set in 1983.
The high temperature of 25 degrees on Feb. 15 was Houston's fourth-coldest high temperature on record.
6. Extreme cold exposure leads to dozens of deaths
The extreme conditions caused or contributed to the direct and indirect deaths of 246 people in Texas, the Texas Department of State Health Services said.
The victims spanned 77 counties in Texas and ranged in age from less than one year old to 102.
The department said 158 (64.2%) of those deaths were from hypothermia and three (1.2%) from frostbite.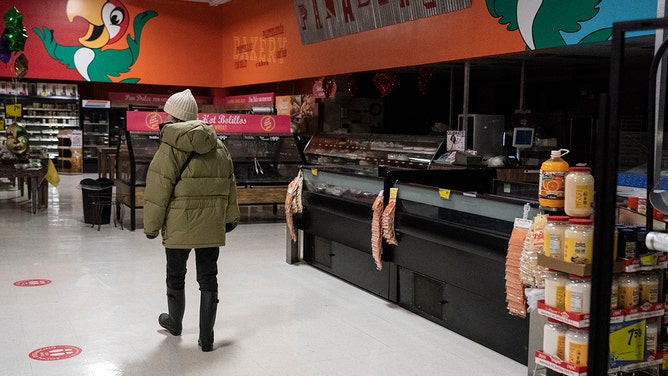 7. Millions in the dark
More than two out of three Texans, about 4 million people, lost electricity at some point during the storm for an average of 42 hours, according to a report by the Hobby School of Public Affairs at the University of Houston.
Some were even without power on average for one single consecutive block of 31 hours.
In addition, 49% of Texans lost access to running water, with the average person without water for 52 hours.
Obtaining food or groceries, internet service and receiving bottled water were also vastly impacted.