113 straight hours and 27+ inches later, the rain finally stopped in Alaska
The snow and rain began at Alaska's Portage Glacier on Friday afternoon. It didn't stop until Wednesday.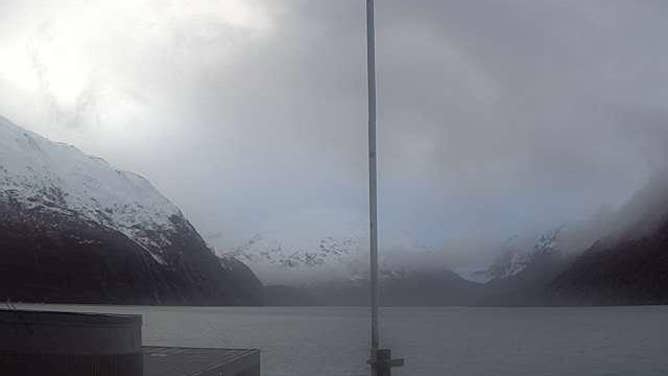 PORTAGE GLACIER, Alaska -- Imagine a day when it was raining the moment you awoke and continued non-stop until you went to sleep and kept raining through the night.
Then did it again the next day.  And the next.
And the next. And for much of the next.
That relentless rain just happened in a part of Alaska, though luckily, for sanity's sake, no one lives where it happened.
Portage Glacier, whose visitor's center is about 55 miles southeast of Anchorage, has been making headlines with its record rainfall measured in feet at the hands of a multi-day atmospheric river event. 
The precipitation began as snow way back on Friday at 3:56 p.m. Alaska Daylight Time. It eventually changed to rain and kept going non-stop through the weekend and into Wednesday morning.
The rain finally ended at 9:03 a.m. Wednesday, breaking a streak of 113 consecutive hours (and 7 minutes) of precipitation.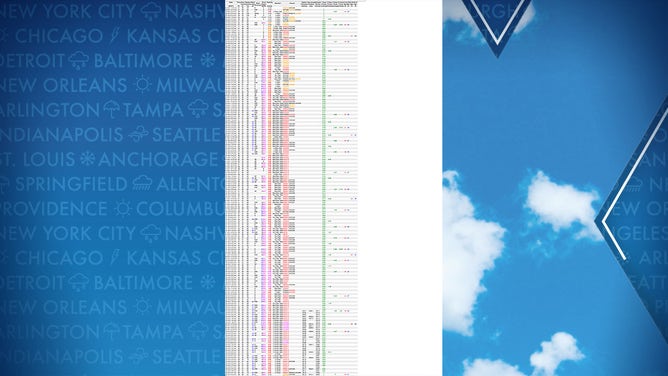 Over that time, the center collected 27.16 inches of rainfall, breaking all sorts of its own records for 1-, 2-, and 3-day rainfall, and notching the 4th wettest 2- and 3-day period in Alaska history. It also set a national record for the farthest north location to have back-to-back days with at least 8 inches of rain, according to the National Weather Service.
READ: GLACIER NEAR ANCHORAGE GETS 2 FEET OF RAIN SINCE FRIDAY
The rain started up again just 37 minutes later, and it drizzled for another 50 minutes before stopping again; and as of noon, it had gone a full hour and a half with no precipitation.
Next up on their to-do list: Experience a sun break this week. It's still overcast.