100-mph wind gusts across parts of Montana
Winds of this strength make driving conditions extremely hazardous, especially for high-profile vehicles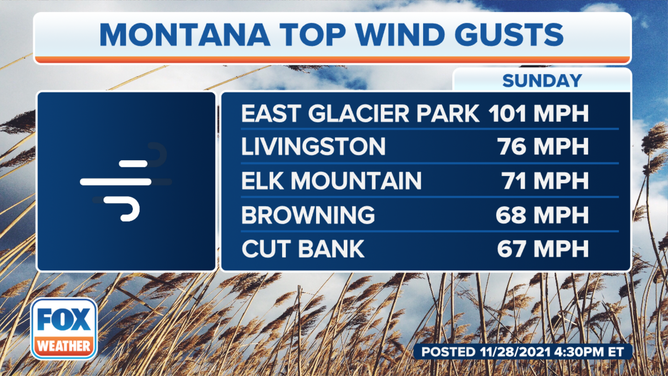 Wind gusts topped 100 mph across parts of Montana Sunday.  Cut Bank recorded a 102 mph wind gust and East Glacier Park recorded a 101 mph gust Sunday.  
For comparison, Sunday winds equate to Category 2 hurricane strength.  THE SAFFIR-SIMPSON HURRICANE WIND SCALE EXPLAINED
Winds will slowly taper-off overnight.  But, St. Mary, Cut Bank and Heart Butte are still bracing for 40-50 mph wind gusts in to early Monday morning hours.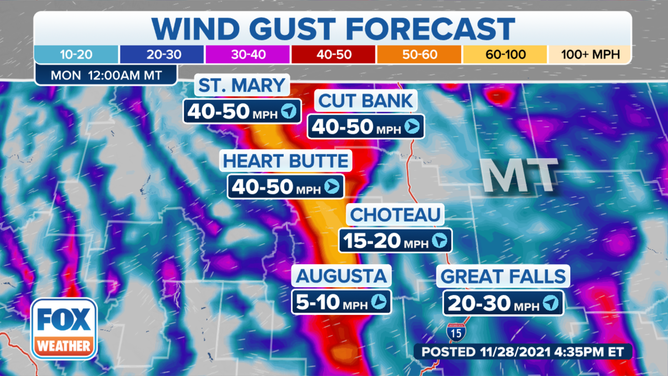 There's a high-pressure system situated over the Southwest and a low-pressure system in southern Canada. The pressure difference between the two systems is creating an extreme wind event for the area.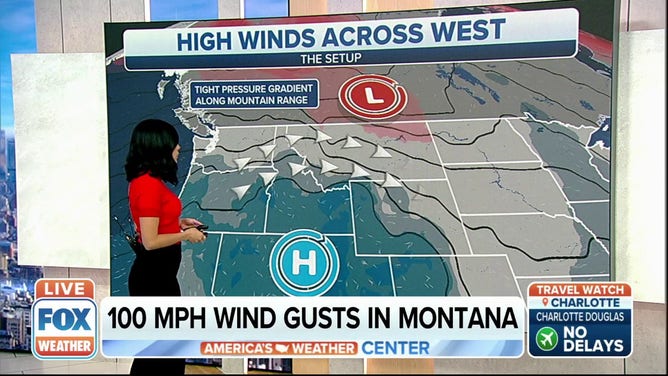 Winds stay breezy for much of the state through the first half of the week.  Gusts peak again Wednesday when the National Weather Service meteorologists in Glasgow, Montana warn that we could see wind and fire weather advisories.