1 dead, 4 injured during climbing accidents in California after unusual weekend storm
"Most years we just don't see these kinds of really strange conditions," said a 30 year veteran at the Mount Shasta Ranger Station.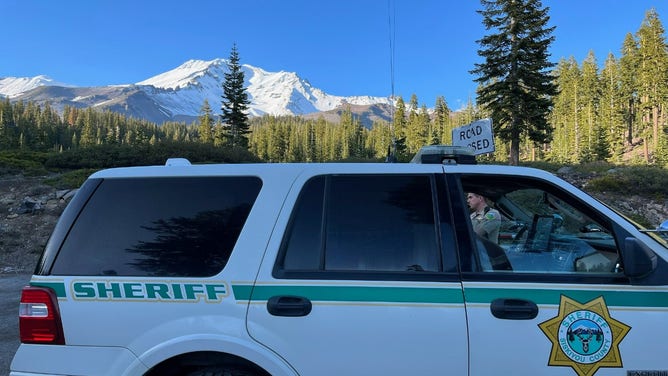 MOUNT SHASTA, Calif. – One climber died, and four others were injured in four separate accidents within 24 hours on Mount Shasta in California. A late-season storm in early June dropped rain and snow on the popular beginner route making for very icy conditions.
The late spring and early summer is prime mountaineering season for all skill levels.
Authorities said each of the victims fell 1,000-2,500 feet down the icy slope of Avalanche Gulch. California Highway Patrol rescue helicopters airlifted the climbers off the Mountain and to local hospitals.
"We had a late-season winter storm come in off the coast… something we generally don't see this time of the year. And so it packed a little bit of a punch," explained Don Lee, Visitor Information specialist at the Mount Shasta Ranger Station. "The issue was that it was relatively warm and so we had a mix of rain, snow, freezing mist, etc… And then of course that froze. And so it created an ice sheet."
DANGERS OF AVALANCHES, AND HOW TO STAY SAFE ON THE SLOPES
Avalanche Gulch, under good conditions, is a route for novices and first-timers to traverse the snowy mountain bowl with crampons and ice picks. But the Mount Shasta rangers call these icy conditions after the 4-6" of wet snow and rain "no fall zones." Any climber that falls risks serious injury sliding down the steep terrain with no way to stop.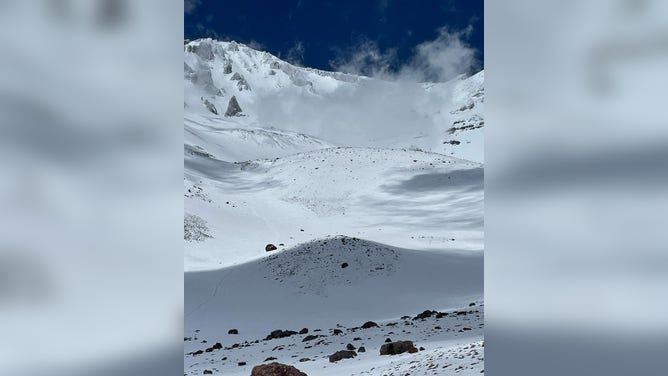 "The problem with this is that the ice was a thin, breakable crust. You're just punching through that breakable ice layer into the old snow that's underneath," Lee described the early week conditions. But if you should go down, fall on your side or misplace a crampon, your weight is distributed. And because it's distributed, that breakable crust, ice crust will support your weight. And now you're in one of those situations where you're sliding out of control."
7 WEATHER EXTREMES EXPERIENCED AT NATIONAL PARKS
Lee called the uncontrollable fall, "the slide of life."
The first call came into the Siskiyou County Sheriff's Office around 8:30 Monday morning, according to their press release. Two climbers and their guide were tethered together when one climber slipped then all fell. A nearby climber, a nurse, saw the accident and performed CPR on the guide, but she was pronounced dead at the hospital. 
The other two, a male and female, suffered leg fractures. The man also had head trauma.
Just four hours later, another climber was airlifted out after falling 1,000 feet. Around 4:00 p.m. the woman he was climbing with also fell and had to be rescued. She was in and out of consciousness.
In better conditions, climbers who fall can stop themselves with an ice ax and climb back up to their group.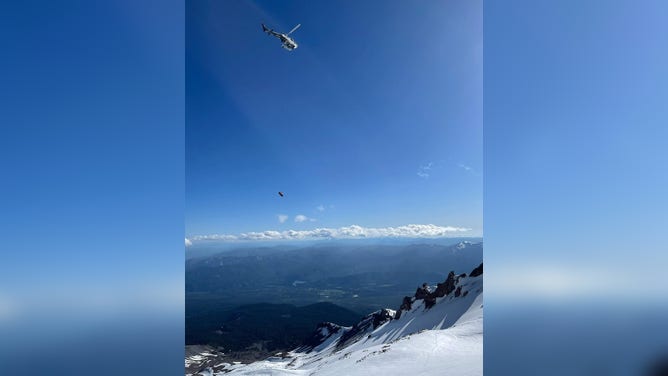 Climbing Rangers, who make avalanche and climbing condition reports, wrote that the afternoon heat on Monday softened snow which made "boot penetration ankle to knee-deep." But, weather and ice conditions change hour by hour. 
FOX METEOROLOGIST TRADES IN WEATHER WALL FOR ICE WALL
Another weekend storm
Lee warns callers to the ranger station that another storm is on the way this weekend. Rain and snow will again ice the mountain and drop visibility to near zero at times.
"We're going to have some high winds – based on the wind models, anywhere from 50 miles an hour sustained to higher," Lee said. "It can blow you off stance, and you compare that with the ice conditions, and now you're looking at a formula that's not good."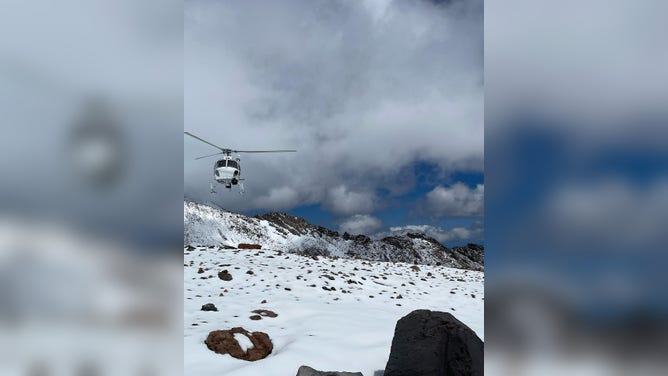 Warmer temperatures also create a falling ice danger. Ice that formed on cliff faces above the climbing route partially thaws and falls in chunks.
CLICK HERE TO GET THE FOX WEATHER UPDATE PODCAST

"Chunks of ice are just as deadly as rocks," Lee said. "The ice sheet will start to abate as we get more of this spring weather where the sun's working on it, and it starts to deteriorate."
Busiest time of year
Lee estimates that around 4,000 climbers try to conquer Avalanche Gulch each June.
"We track numbers for the year that also includes the other routes and that can vary from 5,000 climbers on a low year, up to about 9,000 climbers on a high year." He said. "We saw a lot of activity back in 1999 and 2000 when those movies came out, Everest and K2. It just really ignited an interest in mountaineering."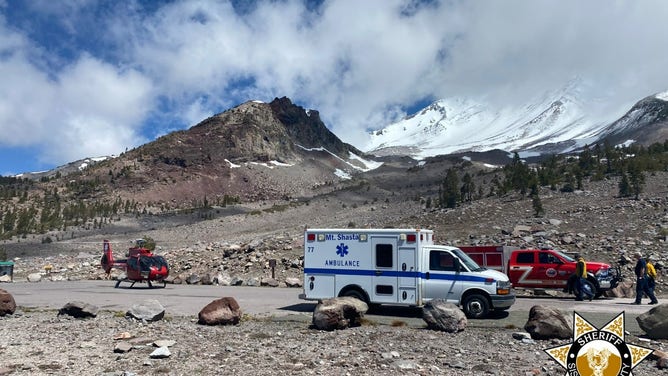 "Wait a week or two and it'll get better and it'll be safer," Lee has been advising callers.
NORTHERN CALIFORNIA, PLAINS AND HAWAII TOP OUTLOOK WHERE FIRE SEASON COULD BE BUSIER THAN NORMAL
"Due to unstable conditions, we are asking that any future climbers please check with U.S. Forest Service Climbing Rangers before making any plans to summit the mountain," the Siskiyou Sheriff's Office posted on Facebook.
Lee gets reports from the Climbing Rangers and awaits potential visitors' calls.