Presidential Traverse: See what it takes to conquer one of the great hikes in the Eastern US
The Mount Washington Observatory measured a wind gust of 231 mph on April 12, 1934.
FOX News Meteorologist Adam Klotz decided to show his Fourth of July spirit by climbing the Presidential Traverse in New Hampshire. 
The Presidential Traverse is great for hikers looking to explore the White Mountains. 
Klotz challenged himself and his friend to complete the trek in one day, and he was able to claim victory over the mountain.

Klotz joined FOX Weather Wild on Wednesday evening and described his adventure.
"We started at 2:45 in the morning, and it took us until 6:45 this evening," Klotz said.
FOX METEOROLOGIST TRADES IN WEATHER WALL FOR ICE WALL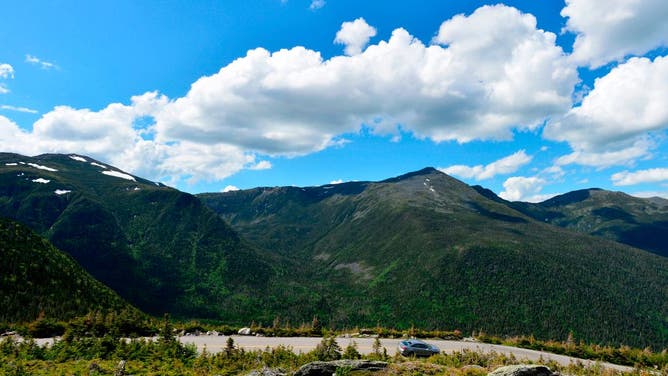 The weatherman noted that Mt. Washington was the toughest part of the hike. 
"It's 6,200 feet, and it just sticks out way above the rest, so you're climbing thousands of feet higher than all the other peaks," Klotz said. "And it really takes its toll." 
At a location that is impacted with some of the wildest weather in the United States, being handed favorable weather conditions was something the FOX News meteorologist showed appreciation towards.
"So I really lucked out and kind of threaded a needle here," Klotz said. "Just yesterday, they had winds of 63 miles an hour on Mt. Washington." 
Klotz noted that the winds can get quite extreme on Mt. Washington and mountain holds the record for the strongest wind gust in the Western Hemisphere. 
The Mount Washington Observatory reported a wind gust of 231 mph on April 12, 1934.
MT. WASHINGTON SUMMIT HAS FIRST ICING EVENT SINCE LAST JUNE
The meteorologist advised hikers looking to pull off the roughly 20-mile long hike to begin in the morning, so you are able to complete the adventure during the daylight. 
"And trust me, it's way better to start when it's dark than finish when it's dark, because that is just so depressing," Klotz said. 
If hikers take weather precautions and are ready to be psychically challenged, the reward of gorgeous views can be well worth the trip up the White Mountains. 
"When you're at the top of some of these peaks, you could see for miles and miles and miles," Klotz said. "It's a really beautiful part of the country up here in New Hampshire."
Be sure to download the FOX Weather app to track any storms in your area and receive potentially life-saving weather alerts issued by the National Weather Service. The free FOX Weather livestream is also available 24/7 on the website and app and on your favorite streaming platform. The FOX Weather Update podcast also provides weather information for the entire country.