United passengers no longer asked to leave window shades open during takeoff, landing
Leaving window shades open during critical phases of flight is not required in the United States, but is required in most other parts of the world
United Airlines has made an about-face in its request to passengers to leave window shades open for takeoffs and landings.
The airline initially began encouraging, but not requiring, its passengers to open the shades in early 2020, which was a move welcomed by flight attendants citing an enhancement to cabin safety for everyone on board.
HOW TO WATCH FOX WEATHER ON TV
That request was reversed earlier this month.
In order for the Federal Aviation Administration to certify an aircraft, the airplane's manufacturer must conduct a full-scale evacuation in which volunteers exit the plane within 90 seconds.
And while the FAA doesn't require window shades to be up during critical phases of the flight, it is a requirement in most parts of the world. And it was always a practice embraced by flight attendants here in the United States if an emergency existed outside the aircraft, like a fire.
In a 2015 editorial for the Flight Safety Foundation, Greg Marshall discussed an incident at Las Vegas' McCarran International Airport.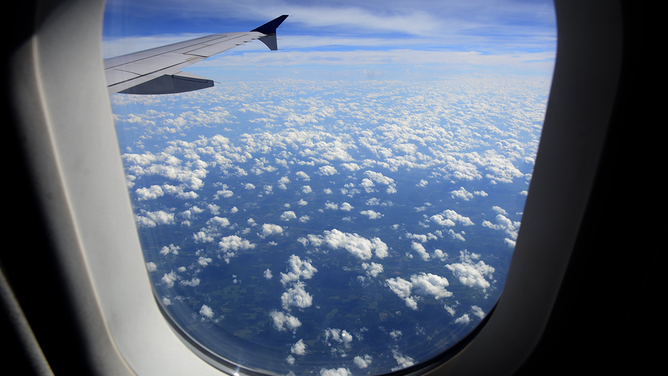 WEATHER'S IMPACT ON AIRLINES: WHAT TO KNOW BEFORE YOU GO
On Sept. 8, 2015, a British Airways flight suffered an engine failure and fire during takeoff that required the evacuation of all passengers and crew on board.
"When an event such as this occurs, occupants' threat assessment opportunity and reaction times are limited, and this is hardly the time to waste precious seconds by raising window shades in an attempt to determine the location of threats and the suitability of exits," Marshall wrote.
But identifying threats outside the aircraft isn't the only reason why some say it's important to have window shades raised.
TRAVEL PRICE-JUMP: EXPERTS PREDICT AIRFARE HIKES INTO SUMMER DUE TO FUEL COSTS
It's also helpful for eyesight adjustment to the environment outside and helps first responders by allowing them to see what's happening inside an aircraft during an emergency.
The Association of Flight Attendants, the flight attendant union, is against the change by United, saying in a statement, "It is no longer (standard operating procedure) to request all of our passengers seated near the window seat to open their window shade during critical phases of flight. This seems backward and, candidly, contradicts what's right for safety."