Check out these top summer stargazing destinations
HomeToGo released its 2023 Summer Stargazing Index to showcase the top destinations for people looking to get away and explore the sky.
Now that summer is in full swing, millions of Americans will be looking to take much-needed vacations to unwind and relax. And while many people will be flocking to beaches across the U.S., there are plenty of options for people looking to skip the shoreline and instead head out into the open wilderness to take in the sights under the night sky.
Recently, HomeToGo released its 2023 Summer Stargazing Index to showcase the top destinations for people looking to travel to get away and look to the heavens.
By comparing factors such as average cloud cover, population density and the accessibility of affordable accommodations in the area, HomeToGo checked out various International Dark Sky Places  (IDSP) across the country and came up with the ultimate vacation spots for stargazing.
"We are thrilled to unveil the 2023 Summer Stargazing Index that reveals the top serene, star-filled destinations awaiting avid stargazers across the United States," Mike Pearce, the HomeToGo spokesperson and travel expert, said in a statement. "With dark sky tourism and astrotourism on the rise, as destinations continue to prioritize lowering light pollution, these secluded areas are like distant hidden gems, beckoning travelers to experience the awe-inspiring beauty of the night sky."
Here are the top five stargazing destinations you can check out this summer, according to HomeToGo.
WHERE TO VIEW THE OCTOBER 2023 ANNULAR SOLAR ECLIPSE BASED ON HISTORICAL WEATHER
1. Westcliffe and Silver Cliff, Colorado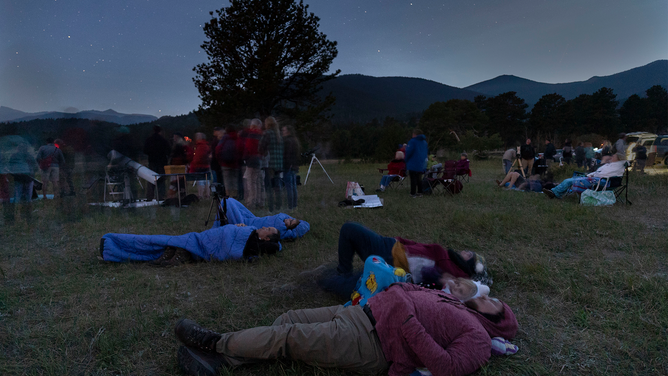 When breaking down the cloud cover, solitude and accommodation affordability and availability, Westcliffe and Silver Cliff, Colorado, scored 33.30. According to HomeToGo, both locations are Colorado's first and only International Dark Sky Community and the highest-altitude IDSP-designated community in the world.
The towns have a combined population of about 1,155 people and are home to some of the best stargazing the U.S. offers. A valley to the west of Westcliffe and Silver Cliff is a great place to check out the stars because of its high altitude of 8,000 feet.
WILL WEATHER COOPERATE FOR TOTAL SOLAR ECLIPSE IN APRIL 2024?
2. Dripping Springs, Arizona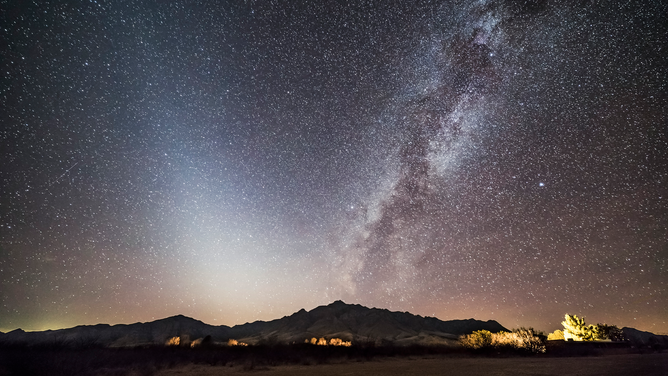 HomeToGo says that with a combined score of 32.80, Dripping Springs, Arizona, has become a premiere destination for stargazers.
It's remote and has minimal light pollution, which makes it a prime spot to check out what's above us. While you're out in the wilderness and conditions are right, you'll see meteor showers, the constellations and the Milky Way.
NASA PICKS 5 EXPERIMENTS TO FUND THAT WILL STUDY 2024 TOTAL ECLIPSE IN US
3. Harmony, Florida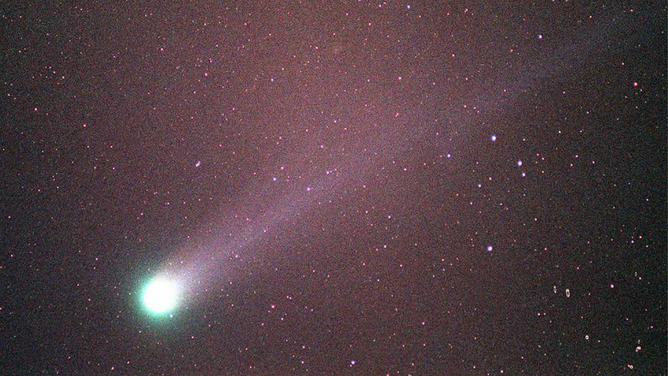 Harmony, Florida, is between Melbourne and Orlando and only has about 1,000 residents, according to HomeToGo. The combined score there is 32.10. The travel website says Harmony has hosted Dark Sky festivals and parties highlighting the town's commitment to preserving and celebrating the night sky.
SEE THE OBJECTS HUMANS LEFT BEHIND ON THE MOON
4. Flagstaff, Arizona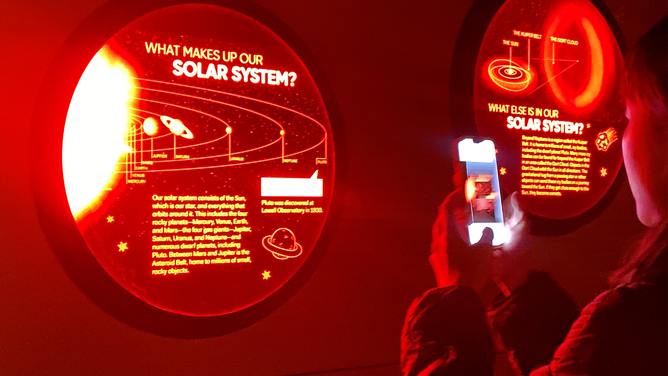 Flagstaff, Arizona, was designated as the world's first International Dark Sky City in 2001 and has a combined score of 32.00, according to HomeToGo.
The Sunset Crater Volcano and Lowell Observatory, where Pluto was discovered in 1930, provide different experiences to check out the night sky.
WATCH OUT FOR THESE ASTRONOMICAL EVENTS IN 2023
5. Sedona, Arizona (Tie)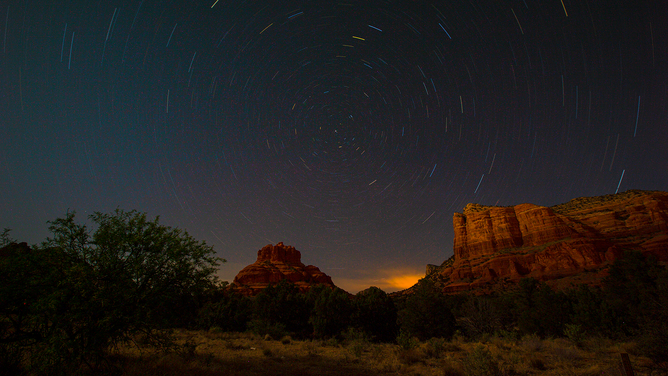 Sedona, Arizona, and Beverly Shores, Indiana, tied for fifth place with combined scores of 31.50.
Sedona is located within Coconino National Forest and is home to about 10,000 people. HomeToGo says the town lacks bright lights, making it an excellent spot for checking out celestial bodies. Check out areas like Dry Creek Road and Fay Canyon for an exceptional viewing experience.
UFO OVER TURKEY? LEARN WHAT MAKES THESE CLOUDS APPEAR SO ALIEN-LIKE
5. Beverly Shores, Indiana (Tie)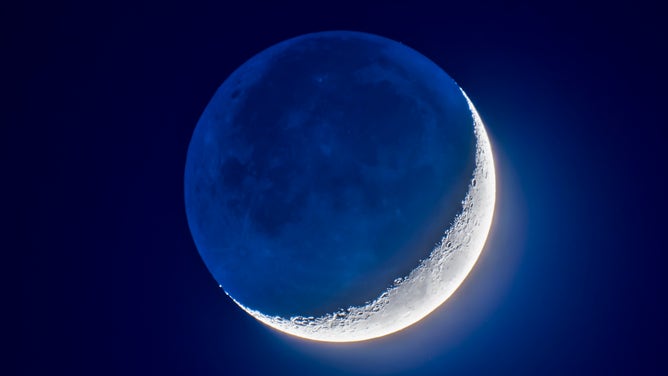 Beverly Shores is located on Lake Michigan's shoreline southeast of Chicago and is often referred to as "The Island" due to its surrounding by Indiana Dunes National Lakeshore and the great lake itself.
HomeToGo says that through retrofitting and replacing light fixtures, the town demonstrated its commitment to controlling outdoor light pollution, which attracts residents and tourists to the great outdoors to appreciate what the night sky has to offer.
Check out the HomeToGo website for the full list of their top stargazing destination in the U.S.