Tasting sunshine: How ice cream is highlighting the importance of mental health
Jeni's released its 'Sunshine' ice cream to raise awareness and start conversations about mental health, especially among children

It's no doubt that our moods are elevated when we see sunshine after days of clouds, and whether we know it or not, the weather can affect our overall mental health.
May is Mental Health Awareness Month, and a popular ice cream brand is doing its part to help break stigmas around mental health.
Jeni's released its 'Sunshine' ice cream to raise awareness and start conversations about mental health, especially among children. The company is teaming up with On Our Sleeves, a movement surrounding children's mental health that provides free educational resources to families.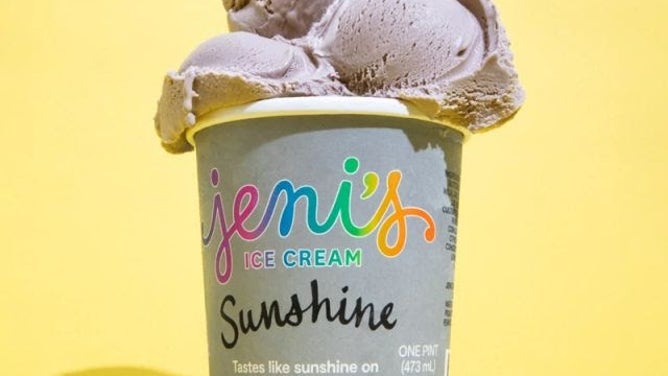 The gray color isn't what you'd expect for an ice cream labeled 'Sunshine,' and Jeni's says that's the whole point.
HOW TO WATCH FOX WEATHER ON TV
"It's a pleasant reminder that things aren't always what they seem," a Jeni's spokesperson said. "Sunshine was designed to be a play on the mind – to taste the opposite of how it looks."
But don't expect the flavor to be dull.
"It's a flavor that looks as muted gray as a rain cloud but tastes like a ray of sunshine," the company said.
Jeni's says that it's an ice cream designed to get people talking.
"We know that conversations happen over ice cream every single day. But conversations around mental health can be difficult to have, especially with children, yet one in five are living with a significant mental illness," a Jeni's spokesperson said.
A taste of sunshine
While Jeni's says its 'Sunshine' has a citrus punch up front to boost your senses, Dr. Josh Klapow, a psychologist and professor at the University of Alabama, says that a taste of natural sunshine can have so much of a psychological effect on our overall well-being.  
"The sun definitely impacts at a physiological level, our emotions as well as sort of our overall energy levels," Klapow explains. "Which is why people say, 'It's a beautiful sunny day.' And then when they say, 'It's a gray, cloudy day,' they kind of hunch over and say it's a gray, cloudy day."
Sunlight is a natural mood elevator, and a lack of it can impact your emotional, psychological and social well-being.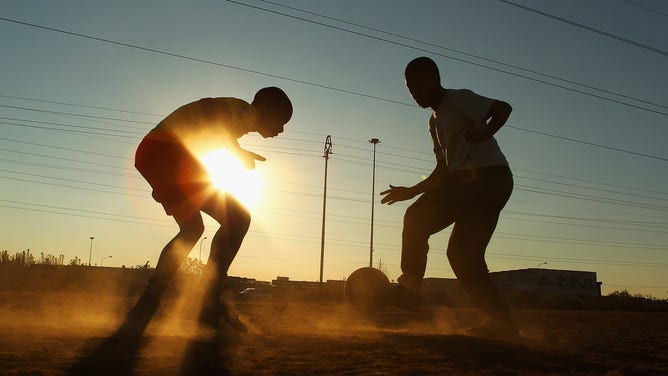 "We know from lots of research that when people haven't been exposed to light, they tend to feel less energized, they tend to feel less happy and a little bit more distressed," Klapow says. "But we also know from research that people who are experiencing what we call mild to moderate depression, that increased daylight or sunlight can be a component of treatment."
MANY OF US HAVE A VITAMIN D DEFICIENCY AND DON'T KNOW IT
The amount of sun plays more than just on our moods, but our productivity too.
"If you think about offices and buildings where there's no windows, there's no natural daylight. We know that people tend to be less energetic, less productive," Klapow says. "When they experience natural daylight, we know they tend to feel better, and they tend to do better."
Having an appropriate amount of sunlight is something we need all the time to help with our overall mental well-being.
NASA SPACECRAFT 'TOUCHES THE SUN' REVEALING SECRETS OF OUR CLOSEST STAR
"We spend a lot of time talking about how to prevent injury and illness, how to prevent heart disease," Klapow says. "Well, doing things like getting an exposure to sunlight, getting exercise, getting good sleep, having social support. These are things that we should all be doing to decrease our risk of developing mental health problems but making us feel and live better psychologically [for our] mental well-being."
For more on Mental Health Awareness Month and finding help, click here.