PG&E expands wildfire detection network with dozens of cameras
PG&E is testing cameras artificial intelligence that can alert to smoke.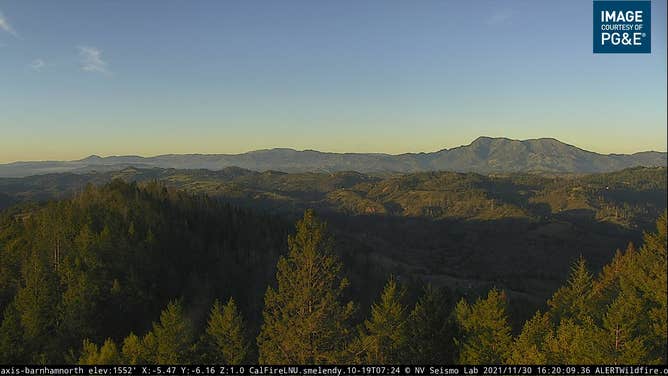 SAN FRANCISCO – California's largest utility says it hopes new technology will help alert officials quicker and more accurately to developing fires as the state battles a multi-year drought.
Pacific Gas and Electric says it's testing cameras with artificial intelligence that can help alert staff to smoke seen from far distances.
The technology is being used on 46 cameras, and a spokesperson said if the pilot program is successful, PG&E, in partnership with other agencies, could expand the detection network to other areas of high fire risk.
WHAT COULD IT TAKE TO END CALIFORNIA'S WILDFIRE SEASON
"We've learned so far that the software is really good at spotting wisps of smoke from long distances and ruling out the false positives," said PG&E spokeswoman Deanna Contreras.
The smart cameras can decipher the difference between smoke and a host of weather conditions such as haze, fog and dust and only alert operations staff when appropriate. 
"Before it's only been human eyes scanning the cameras, providing live feeds to us and with this new technology, the software is able to help us," Contreras said.
Operational staff monitors more than 400 cameras daily in Central and Northern California on the lookout for the first signs of forest fires.
"Every bit of data and intelligence that comes to us could potentially save a life," said PG&E Chief Risk Officer Sumeet Singh.
ATMOSPHERIC RIVER EVENT DID LITTLE TO REDUCE CALIFORNIA'S LONG-TERM DROUGHT, EXPERTS SAY
Contreras said the new technology is already making a difference.
A smart camera provided early warning for August's River Fire that burned more than 2,600 acres and destroyed more than 100 structures in Northern California.
If the pilot program is successful, officials say they hope to expand the camera network into other high-risk fire areas.