Orange juice prices on the rise: Why weather extremes are taking a toll on struggling Florida citrus industry
High winds and floods from Hurricanes Ian and Nicole damaged and destroyed orange groves. Then freezing temperatures in December further put the squeeze on Florida oranges.
Who has gotten sticker shock recently reaching for a carton of Florida orange juice? A recent visit to a market in Orlando, Florida, found a half-gallon going for over $7 and almost $8 in Napa, California. Stock market prices peaked in the fall after Hurricane Ian and stayed high through the coldest late December in 30 years.
After Hurricane Ian, the USDA dropped the citrus production forecast for oranges to 28 million boxes. After Nicole, the forecast dropped to 20 million. Then a record cold snap over Christmas dropped the number to 18 million. Growers are now bracing for the lowest orange crop in 76 years.
Smallest orange crop in 76 years
Last year, Florida harvested over 41 million boxes of oranges and almost 53 million the year before. This year, the state will bring in less than half of the previous crops.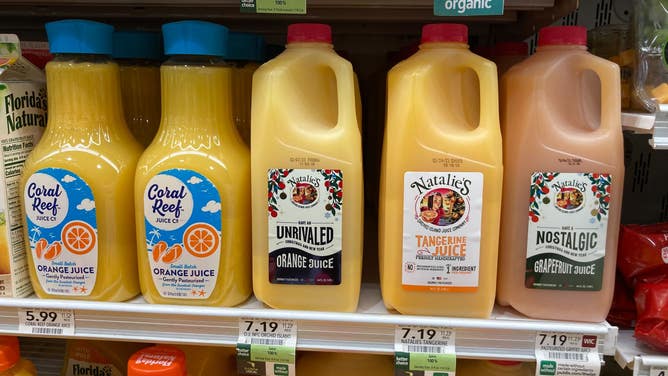 THESE ARE THE ALL-TIME COLDEST TEMPERATURES EVER RECORDED IN EACH STATE
"Today's crop forecast is evidence of the trials and complex challenges our industry has faced following Hurricanes Ian and Nicole," said Shannon Shepp, Executive Director of the Florida Department of Citrus, in a statement. These updated figures are also further proof of growers' strength and fortitude as they continue to face extreme weather, spikes in crop input prices, and the effects of citrus greening season after season."
On average, it takes a pound of oranges to make a single 8-ounce glass of juice, according to the USDA.
Damaged trees can't produce as much fruit
Ian and Nicole stripped leaves off the trees and knocked fruit to the ground.
"The trees have lost a lot of leaves, which means the upcoming season they just don't have enough leaves to support the new growing fruit," Tripti Vashisthof, the University of Florida's Horticultural Sciences Department, told FOX Weather's Brandy Campbell.
BACTERIAL DISEASE DROPS FLORIDA'S ORANGE CROP TO SMALLEST IN 75 YEARS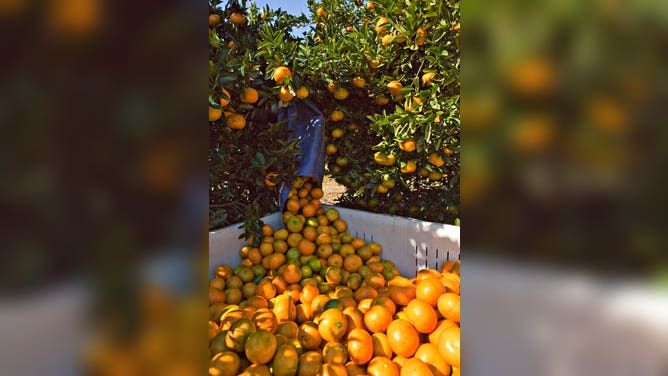 Farmers also had to battle flooded groves after Ian's impressive rainfall. Then, Category-4 hurricane winds spread the Asian citrus psyllid further. The invasive bugs infect citrus trees with a bacterial disease called citrus greening.
The USDA lists the disease as one of the most serious citrus plant diseases in the world. Greening reduced last year's crop to 44.5 million boxes which was a third of the crop harvested in the 2012-2011 season and a fifth of the 2001-2002 crop.
Everstream Analytics' chief meteorologist Jon Davis said he has seen pricey orange juice before, thanks to the weather.
"Looking back to 2017, when Hurricane Irma hit the state, consumers saw the price of orange juice rise after growers lost up to 70% of their crops. That's a big deal when Florida makes up nearly 60% of the nation's total citrus acres," Davis said.
The Florida Department of Agriculture and Consumer Services said that Florida Citrus sustained more than $760 million in Irma storm damage.
HOW TO WATCH FOX WEATHER ON TV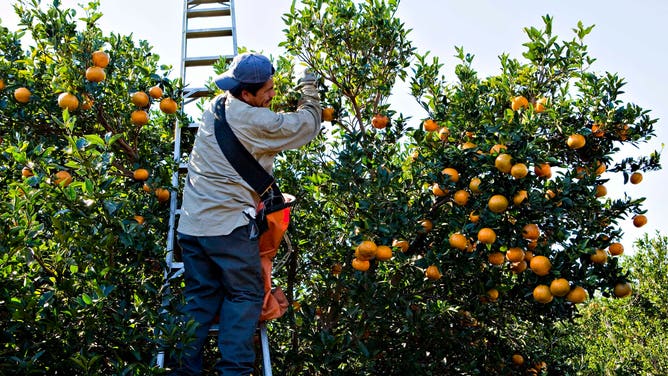 The citrus industry employs more than 33,000 Floridians and brings in $6.7 billion to the state, according to a study by the University of Florida. 
The orange crush
OJ commodity prices are close to record levels too. Fifteen thousand pounds of frozen orange juice concentrate futures went for $231 per share in November. Recent prices have hovered closer to $210, according to TradingEconomics.com.
The all-time high price for the concentrate was $235 per share in November 2016. The lowest historical price since 1977 was $54.2 in July 2004.
HURRICANE IAN CRUSHES FLORIDA CITRUS FARMERS ALREADY FACING WORST CROP SINCE WORLD WAR II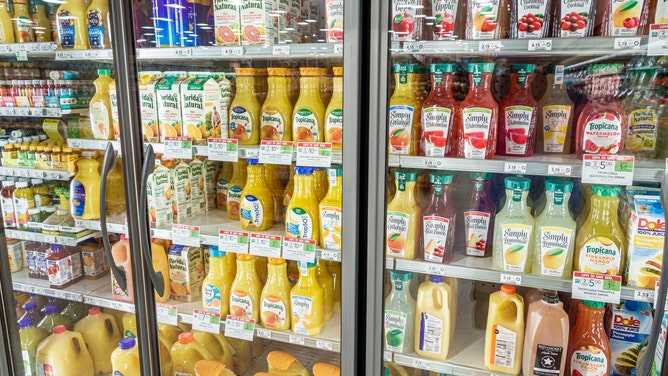 U.S. wallets are taking the hardest hit. Trading Economics reports that 90% of Florida's OJ stays in the country. Florida and São Paulo, Brazil supply 85% of the world's orange juice.
Breakfast inflation
Lately, breakfast has been a pain in the pocketbook. Orange juice is just the latest staple with an astronomic price tag. The price of butter went up more than 24% in the past year. Dairy farmers in the West told FOX Weather that they couldn't produce as much milk because drought forced them to cull their herds.
The Consumer Price Index reported that egg prices went up by 49% in a year, that's even if you can actually find them in the supermarket. Part of the problem is the avian bird flu reducing the number of laying hens.