Newest Colorado professional sports team takes state by (hail)storm
The Northern Colorado Hailstorm soccer team is part of the United Soccer League

WINDSOR, Colo. – The Front Range of the Rocky Mountains and nearby plains are known as the hail capital of the country.
In Colorado, it's been five years since a hailstorm caused $2.3 billion in damage, and there have been numerous other storms in the last decade that have produced destructive hail. 
It's only fitting that Colorado's newest professional sports team would be named after the infamous frozen precipitation.
The Northern Colorado Hailstorm is based out of Windsor, located outside of Fort Collins. The team is part of the United Soccer League (USL), North America's largest professional soccer organization.

Damian Foley, Director of Marketing and Communications for the team, says the name came easy.
"The name Hailstorm was picked because Northern Colorado gets major hailstorms every summer," he said.
And he's right. Colorado's damaging hail season is from April to September.
"There have been three hailstorms that have done $1 billion-plus damage in Colorado," Foley said, "Basically, NoCo (Northern Colorado) has them, and they do a lot of damage, so it just fit."
The Rocky Mountain Insurance Information Association says that in the last 10 years, hailstorms have caused more than $5 billion in insured damage in Colorado.
The club hopes to do a little damage of their own - at their brand-new Future Legends Complex field, that is.
The team officially debuted last month and took home a U.S. Open Cup win against the Colorado Springs Switchbacks.
Foley hopes to keep that momentum going throughout the season.
"On paper, we have one of the most talented teams in USL League One, but soccer's a team sport and needs all 11 players on the pitch to be on the same page to be successful," he said.
Just like any powerful storm, it just takes time.
"We expect the second half of the year to be better than the first - the guys will be gelling as a team and won't be traveling as much, so we hope to make a playoff push then," Foley said.
And while that may be Foley's outlook, the team actually produces forecasts of their own.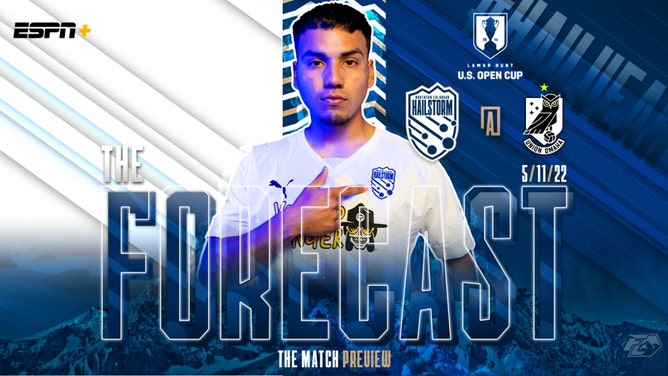 The forecast gives a detailed outlook of a preview of upcoming matches for each game, outlooking any highs and lows that can be expected.
One thing that wasn't expected but was fitting for the team – Hail fell during their final preseason practice.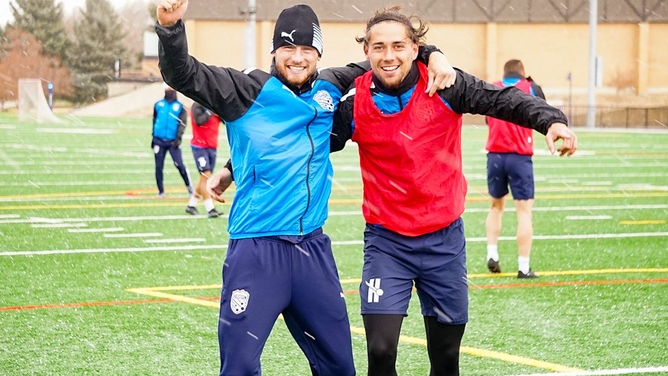 More on Colorado hail
Due to the state's high elevation, hail is more common due to the proximity of the freezing level in the atmosphere. This means that updrafts have less distance to travel to reach the hail-producing region within clouds.
On August 13, 2019, the largest hailstone was measured at 4.83 inches in diameter.
The hailstone weighed about a half-pound and had a circumference of just under 13 inches.
And who can forget the most destructive hailstorm to hit Colorado? The monster storm pounded Colorado's Front Range on May 8, 2017, causing $2.3 billion in damage.