How Lunar New Year was inspired by the moon and a mythical beast
Feb. 1 kicks off the Year of the Tiger and a two-week celebration for many Asian Americans and their families.
As January comes to a close, over a billion people around the world are kicking off a brand new start: Lunar New Year.
"Lunar New Year is, as I like to say, Christmas, Thanksgiving and more combined into one giant celebration," said Wellington Z. Chen, head of the New York City Chinatown Business Improvement District (BID) and Chinatown Partnership.
"It means crossing the threshold," Chen said. "The symbolic gesture of crossing into a new beginning, that you made it through the year -- in a football analogy, you made it through that touchdown line."
"That's not unlike the Western notion of New Years on the western calendar," said David Uy, the executive director of the Chinese American Museum in Washington, D.C.  
"People write their New Year's resolutions. They reset themselves. They put the past behind them, and then they look in a positive way, looking forward," Uy added.
By the power of the moon
The celebration lasts for about two weeks, and its exact dates vary from year to year.
As its name suggests, Lunar New Year is based on the lunar calendar and the cycles of the moon.
LEARN: How this ancient festival is also timed with the lunar calendar 
According to Encyclopedia Britannica, Lunar New Year begins with the first new moon of the lunar calendar and ends 15 days later on the first full moon of that calendar.
This year, Lunar New Year begins on Feb. 1 and ends on Feb. 15.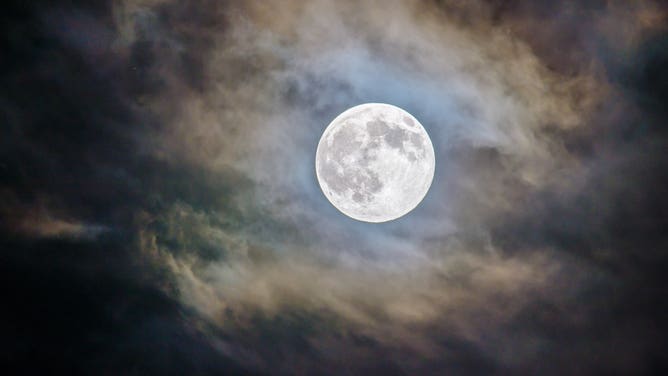 Rising up, straight to the top
In addition to representing renewal and crossing a threshold, every New Year also holds a special meaning based on a figure from the Chinese zodiac.
"There are twelve zodiac signs," Uy said. "There's the rat, ox, tiger, rabbit, dragon, snake, horse, goat, monkey, rooster, dog and pig."
"This year's going to be the year of the tiger, and the tiger is very high in the pecking order," Chen said. "Tiger is a symbol of vigor, energy and is a powerful animal."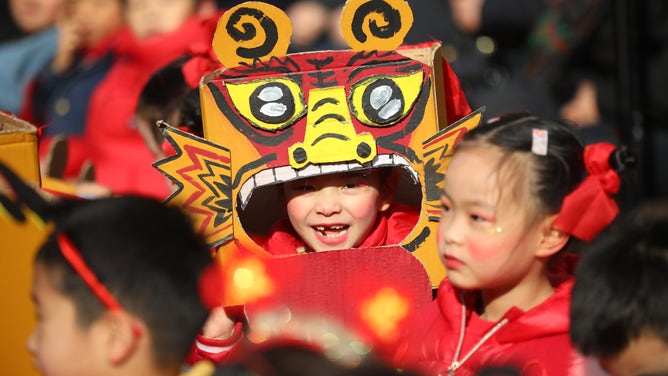 In addition to the ferocious feline, another factor comes into play.
According to Uy, the Chinese zodiac also considers one of five elements each year: wood, fire, metal, water and earth. Like the twelve signs, the elements have their own meanings.
"This is the year of the tiger and, more specifically, it's the year of the water tiger," Uy said.
"Water represents agility and eloquence," Uy added. "The water tiger is what has defined that 2022 is going to be strength, power and prosperity."
Beast of the mythical wild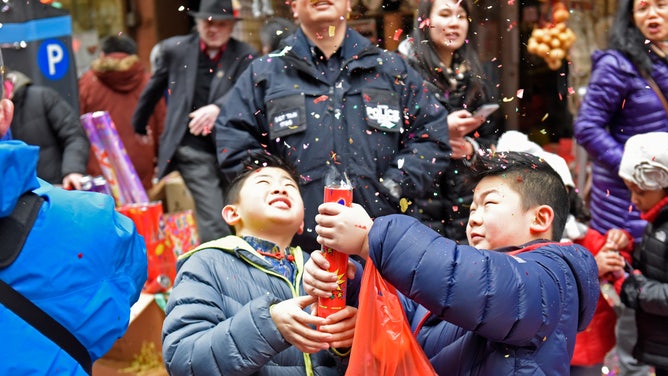 The celebration of Lunar New Year goes back thousands of years, with its origin story rooted in a legend about a certain beast.
"The mythology is that there is a beast called Nian that would devour the villagers," Chen said. "And so, you need to scare him off."
"There was some hero of the time that scared away the Nian with bright red decorations and fireworks," Uy said. "And so, each year, everyone emulates those."
Lunar New Year celebrations are often filled with the color red, which has always been a traditional symbol of power and strength, according to Uy.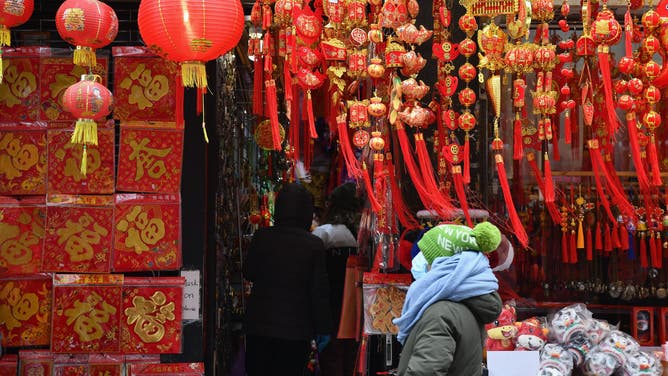 For example, red lanterns may be hung, and red envelopes filled with cash are given to children. Firecrackers — red or not — may be set off, as well.
Food also plays a major role. According to Chen, families may serve noodles, which represent longevity, and fish, which represent surplus.
"The other thing is about fortune, and so, in many regions, dumpling is a must," Chen said. "Dumpling is shaped like the ancient monetary currency, the gold ingot."
"Eating dumpling, as well as many kinds of different food, have symbolic phonetic meaning in Chinese or in whatever languages spoken," Chen added.
It's all about family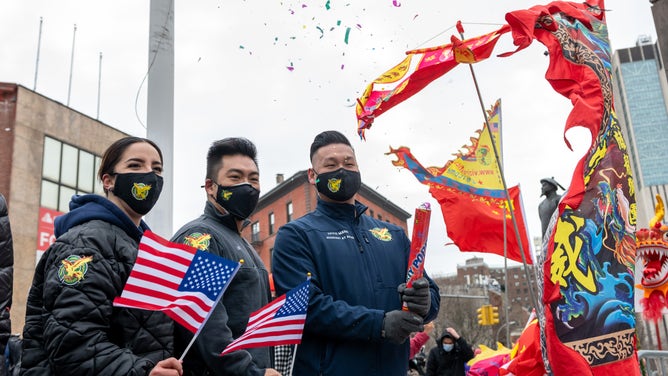 Food, firecrackers and fierce monsters aside, a larger theme connects all Lunar New Year celebrations.
"It still always comes back to celebrating family, bringing family together and wishing everyone good fortune and happiness and prosperity," Uy said.
No matter where people are — in China, Korea, Japan, Vietnam, Philippines, the U.S., and other countries with members of the Asian diaspora — many may travel long distances to celebrate Lunar New Year together.

According to Chen, in China lone, the New Year is a time of the largest migration of the year, as millions travel by rail from urban coastal areas to see loved ones in rural areas back home.
"I truly believe Lunar New Year is about coming together collectively — being kind to one another, appreciating what we have when we are living in heaven, in reality," Chen said.