Hawaii wildfires another billion-dollar disaster, major blow to state's economy, experts say
The wildfire was the U.S.'s 16th billion dollar disaster of the year, analysts said. Officials estimate costs are at $6 billion so far.
On top of the personal loss and loss of Hawaiian culture and history, experts say that Hawaii's recent wildfires dealt a blow to the base of Maui's economy – tourism.
"Tourism actually makes up the lion's share of the economy there. It's the second most visited island in Hawaii," Paul Walsh, Meteorologist and CEO of weather and climate analyzing Meteomatics told FOX Weather. "They estimated that about a million and a half people visited Maui just in the first half of this year."
He said that number is up 6% from last year.
"So they were just starting to see the benefits of the recovery from COVID," he continued.
HAWAII FIRES DEATH TOLL HITS 93 AND IS EXPECTED TO RISE, MAKING IT DEADLIEST US WILDFIRE IN OVER 100 YEARS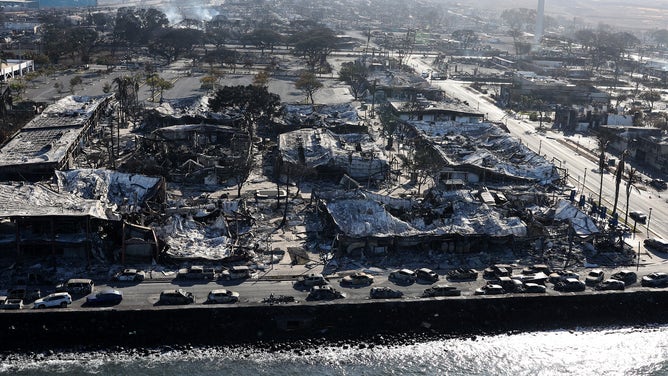 Tourism employs about 75% of Maui
The largest employment sectors on Maui are tourist-oriented businesses, reports the Maui Economic Development Board. The tourism industry makes up about 75% of all of Maui's private sector jobs.
Not only did the fires destroy hotels, restaurants and shops for tourists – it devoured homes. Those are homes that construction workers and engineers lived in, which are essential to the rebuilding of towns like Lahaina. 
Governor Josh Green has called on hotels and Airbnbs still standing to house the now homeless. Lahaina officials report that more than 5,000 structures were destroyed, almost 90% were residences. FOX News reports that about 4,500 people need shelter. That further takes away tourist dollars.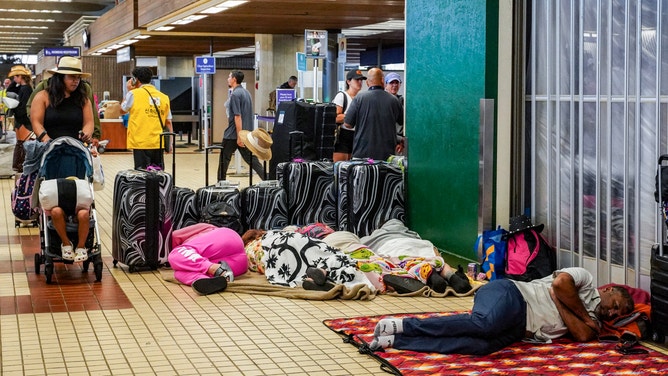 On top of that, the Hawaii Tourism Authority asked any non-essential visitors to depart the island and any tourists with plans to visit to postpone.
Tourism represented a quarter of the state's economy pre-COVID, according to the University of Hawaii. In 2019, visitors spent about $17.8 billion dollars.
Another billion-dollar disaster
Losses, so far, are close to $6 billion dollars, said Hawaii Governor Josh Green at a press conference.
"Counting this event, we're going to be at 16 billion dollar events this year, which compares to an average of six for the year using the average from back to 1980," said Walsh. "We are currently tied with the 2020 record for the most on record."
2021 RANKED SECOND FOR HIGHEST NUMBER OF BILLION-DOLLAR WEATHER DISASTERS ON RECORD

"And we're not even really into the peak of the fire season here in the U.S., and of course, we haven't even started the hurricane season really in earnest yet," Walsh said. "So it could be a long second half of the year as we're talking about these kinds of events."
Rebuilding
Walsh said he has no doubt that Maui will rebuild and eventually thrive. Buildings and infrastructure will be hardened against wildfires. Technology will continue to improve computer models to predict firestorms as well as monitoring and public alerts. 
"So there is a there is a long term silver lining, but that's going to be many years from now," Walsh said. "And in the near term, it's just it's just tragic."