Girl Scouts see real-life experiences from STEM fields
Girl Scout cookie season usually runs nationally from January through April. In 2023, the Raspberry Rally cookie joined popular favorites such as Thin Mints, Samoas, Tagalongs and others. One of the major bakers experienced production issues during severe weather, which caused inventory challenges.
A youth organization founded more than 100 years ago to help empower girls is reaching new heights and experiencing the impacts of Mother Nature. 
More than 2 million Girl Scout members worldwide are now getting an upfront lesson on the realms that make up the world of STEM.
The STEM abbreviation usually refers to science, technology, engineering and mathematics, which are typically important classes in any institution. Yet instead of any classroom instruction, the group has experienced life training that could pay off dividends.
Both meteorology and space science are the STEM fields that have recently impacted the scouts, whether they were expecting effects from or not.
WILL EXTREME WEATHER AFFECT GIRL SCOUT COOKIE SEASON?
Artemis moon rocket carried more than science experiments
The historic Artemis I mission that sent a capsule more than 1.4 million miles around the moon in 2022 contained important mementos that some Girl Scouts are just now receiving.
Across the country, more than six dozen members are in the process of getting their Space Science badges that were actually on the maiden voyage.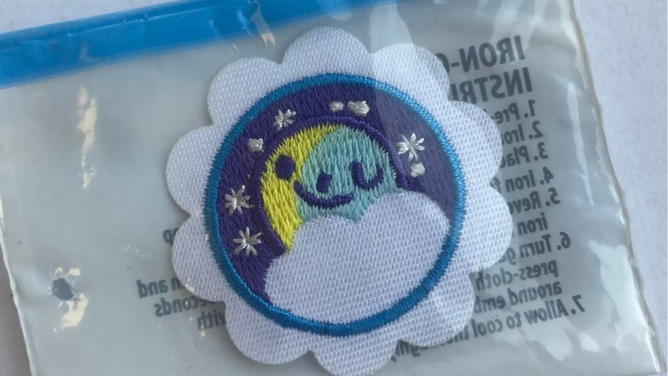 Members were selected by winning the organization's Moon and Back essay contest last year.
One of the scouts that earned the out-of-this-world honor was Kendall Smith from Gahanna, Ohio.
"When I grow up, I want to be the first African American to walk on the moon. I want to inspire others to be unique and be true to themselves," Smith said in her essay." I don't want them changing themselves just so another person likes them. I want to go to space because I think it will be cool."
FOX WEATHER TEAM VOLUNTEERS AT BOWERY MISSION: HERE'S HOW YOU CAN HELP
Weather impacts annual cookie sale
Meteorology is another important STEM field that some Girl Scouts are getting first-hand knowledge about, even though it comes at an unfortunate time.
Kentucky-based Little Brownie Bakers informed the Girl Scouts in early March that severe weather temporarily halted production of some cookies, causing inventory issues.
The Girl Scouts released a statement that read in part: "We can confirm that we were notified by Little Brownie Bakers (LBB) that they experienced severe weather resulting in power outages at the Louisville factory. Per LBB, this impacted their production which further worsened their current inventory situation. We are extremely disappointed that LBB is again having challenges with managing their production."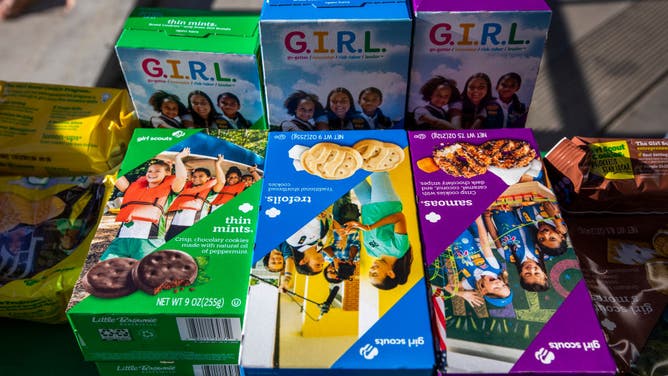 It is unknown how much the weather-related delay played a part in the chances of scoring a box of the troops' newest flavor of Raspberry Rally.
The limited-edition cookie joined popular favorites such as Thin Mints, Samoas, Tagalongs and others for the 2023 season.
"Only councils that are supplied by LBB are currently experiencing inventory issues and those issues are primarily impacting online sales. Councils supplied by our other baker, ABC Bakers, are not impacted.," a spokesperson said.
As for what else 2023 has in store, councils promise more events and plenty of volunteer opportunities designed to enforce life lessons and create lasting memories.
It's estimated that Girl Scouts are nearly twice as likely than non-members to participate in STEM activities, and many go on to explore careers in technology.