Colorado rock climber suffers 'major trauma injuries' in fall
Rescuers had to hike down a mile into the canyon and then climb 300 feet up to reach the unconscious climber, according to officials.
MONTROSE, Colo. – A rock climber sustained serious injuries after a fall Monday morning at Black Canyon of the Gunnison National Park in western Colorado.
The National Park Service said law enforcement received a 911 call about a climber who fell from the Great White Wall climbing route in the park's North Rim.
Search and rescue teams with Black Canyon and Western Colorado University joined the response efforts, descending a mile down a hiking route that dropped 1,800 feet into the canyon. According to the NPS, the team then rock-climbed 300 feet up to reach the fallen climber, who was unconscious when found.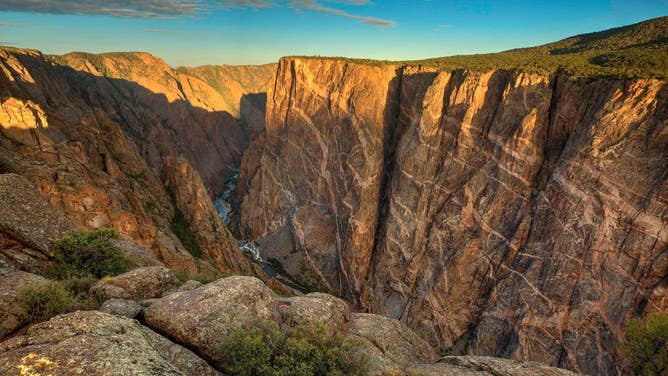 The climber was then lowered to the canyon bottom, where a Colorado Army National Guard helicopter picked up the injured climber about 7:25 p.m. local time, the NPS said.
"The patient was transferred to a medical air ambulance in Montrose, Colorado and flown to Saint Mary's hospital in Grand Junction, Colorado, to address major trauma injuries," they added.
HEROIC CLIMBER KILLED SAVING FELLOW CLIMBER'S LIFE FROM FALLING ICE COLUMN IN UTAH MOUNTAINS
The patient's name is not being released to ensure their privacy, according to the NPS.
Officials stressed the dangers and the level of difficulty of climbing at the park, stating that such activity is serious and requires training, preparation and experience.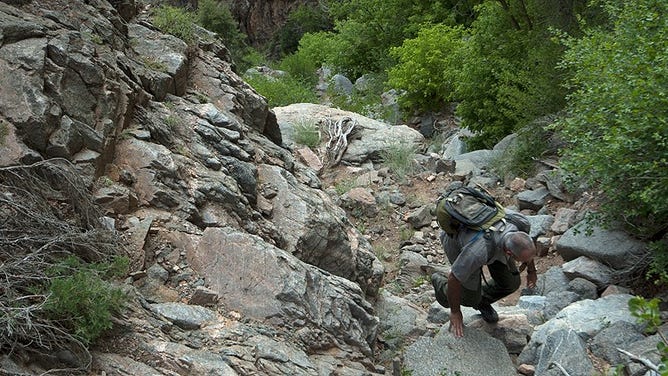 "It is not for beginners. Even the seasoned climber can face risk of injury or death on the steep walls," the NPS said. "Climbers, and hikers, must prepare to face many hazards and self-rescue if required."  
Additionally, they warned that there is little to no cell service or communication at the park, so visitors must take great caution and care.