What is a multi-vortex tornado?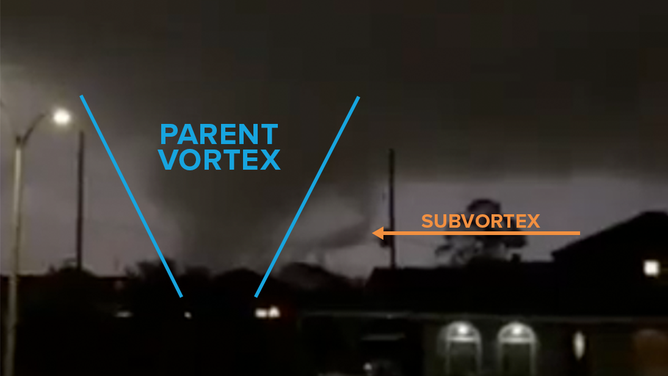 A multiple-vortex tornado is when two or more tornadoes happen simultaneously in the same storm.
Often with a multi-vortex tornado, one or multiple intense sub-vortices will rotate around the center of the larger tornadic circulation.
VIDEO CAPTURES APPARENT MULTI-VORTEX TORNADO NEAR BRIDGE CITY, TEXAS
Multiple-vortex tornadoes can be especially damaging.
Sub-vortices can cause narrow, short, extreme swaths of damage that sometimes arc through tornado tracks, the National Weather Service says.