What's the difference between a brownout and a blackout?
Impacts to the electrical grid are usually weather related
The power grid can be impacted during all seasons, amid welting summer heat, snowstorms and severe weather. Most people know what a power outage is because the lights go out, a partial outage known as a brownout is also possible. 
If you are experiencing a blackout or a brownout, contact your local utility company to confirm it's from the grid; otherwise, it might be related to electrical problems with your home. If that's the case, contact a certified electrician.
Read on to find out why experiencing a brownout is different from a blackout. 
HOW TO WATCH FOX WEATHER ON TV
What is a brownout?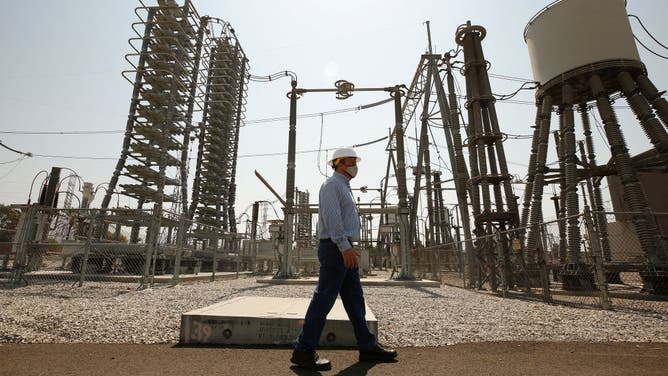 The biggest difference between a brownout and a blackout is that a brownout is a partial outage whereas a blackout is a complete shutdown of the electrical grid.
Some signs of a brownout: Flickering lights, electrical appliances turning off and back on and internet connection interruptions.
HOW DO HEAT AND HUMIDITY AFFECT OUR DOGS?
The most common type of brownout happens due to high demand across the power grid – typically due to heating or cooling demands. A utility provider will limit the voltage output to prevent a blackout. This power reduction can be between 10 to 25%, according to NEC co-op energy, a Texas electric company. Brownouts can also happen due to a malfunction or damage to a power plant within the grid. 
Brownouts are short-term and can help prevent a full-on power outage, but these also come with pitfalls. A long-duration brownout could damage electronics or cause electric motors in appliances to fail. 
What is a blackout?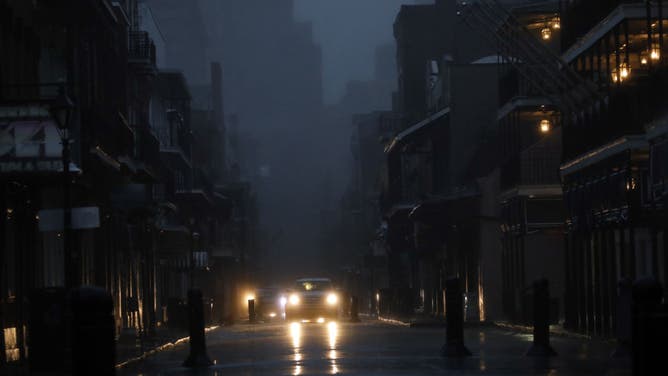 A blackout is better known as a power outage. These are primarily unplanned but can also be tied to weather events across all seasons, from snow and ice storms downing power lines to severe weather events like tornadoes and hurricanes knocking out utility resources. 
Signs of a blackout: If the power is out, it's a blackout. 
Outages are increasing and impacting vulnerable populations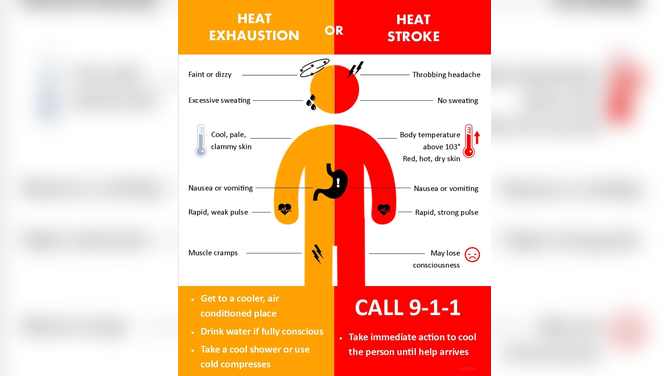 Climate change is increasing weather-related power outages and brownouts.
Heat kills more than 600 people in the U.S. per year, according to the U.S. Centers for Disease Control and Prevention. Studies also show heatwaves are increasing, further putting a strain on the power grid as people try to stay cool.
HOW TO TELL THE DIFFERENCE BETWEEN HEAT EXHAUSTION AND HEATSTROKE
According to data from the National Vital Statistics System, heat-related mortality was higher among men, people over 65, non-Hispanic American Indian/Alaska Natives and people living in large central metropolitan counties.
Weather caused 80 percent of outages between 2002-2012, according to Climate Central. A 2021 Climate Central analysis found a 67% increase in significant power outages from weather-related events since 2000.
CLICK HERE TO GET THE FOX WEATHER UPDATE PODCAST
The regions in the U.S. facing the most significant number of weather-caused outages are the Northeast and Southeast, followed by the Southwest and the Southern Great Plains. 
The National Integrated Heat Health Information System analyzed communities across the U.S. for vulnerabilities from socioeconomic status, household composition, minority status and housing and transportation access.
Four Texas counties – Brooks, Dimmit, Duval and Zavala – were most vulnerable to future extreme heat events across all factors.